Commenting on the Philippine Amusement and Gaming Corporation's (PAGCOR) privatization plan, Maybank analyst Alexa Carvajal says that, given that the gaming regulator comprises only 7 percent of the total Philippine gross gaming revenue (GGR), "we do not expect the effect of its privatization to be significant."
PAGCOR initially announced its privatization plan during the ASEAN Gaming Summit in March, held in the Philippines capital, Manila. The entity plans to return to its pure regulatory role by 2025.
Currently, the regulator, led by Alejandro H. Tengco, intends to sell its casinos, with prices starting from PHP 60 billion ($1.06 billion).
In an interview with AGB, the analyst from the investment bank Maybank, Alexa Carvajal, shares insights regarding the call for a POGO ban.
"POGO licensees in the country have decreased to 32 as of August 2023, down from a peak of 60+ in 2019, and only about 26 are still operating. Since they contributed only 6 percent of the country's total GGR in FY22, we do not expect a total ban of POGOs to significantly dent the industry's growth."
However, the analyst reiterates that "both domestic and foreign demand remain strong and have been driving robust GGR growth even in the absence of POGO expansion."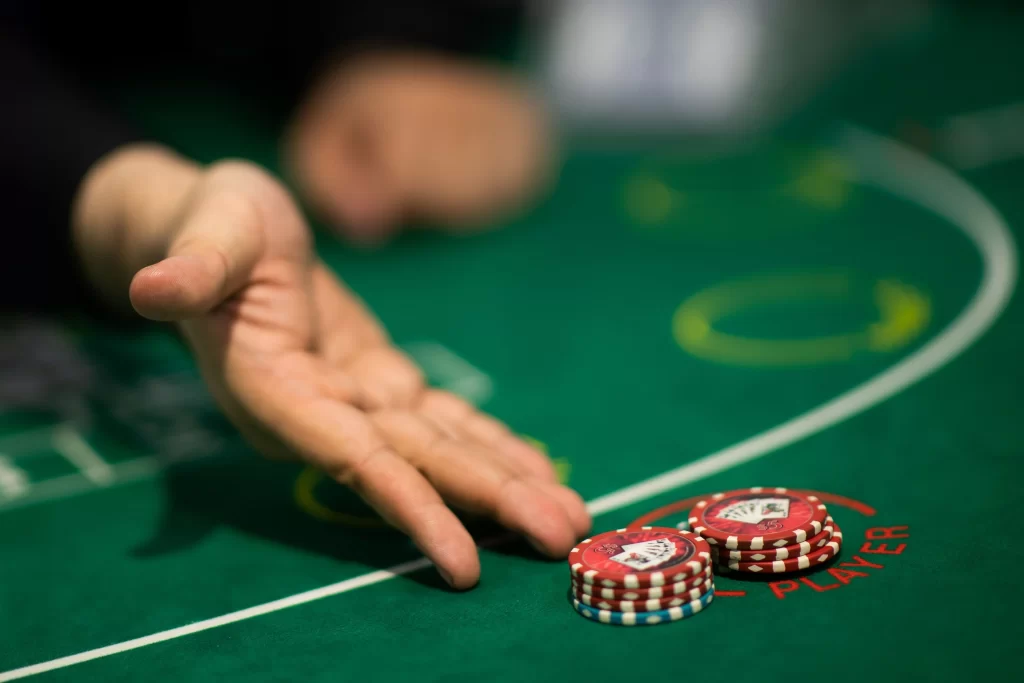 VIP market with 'much upside potential'
Analyzing the factors driving the Philippines' GGR growth this year, Carvajal says that "GGR growth was observed across all segments, with the VIP segment (36 percent of GGR) posting the highest growth at 57 percent YoY in 1H23, attributable to more foreign players, particularly from South Korea, Taiwan, and Singapore."
"The Department of Tourism (DOT) expects tourism to grow by 85 percent YoY in FY23, which we expect to benefit the entire sector, particularly Bloomberry, which continues to attract a high volume of daily visitors due to its gaming and non-gaming entertainment offerings."
"Mass and slots (64 percent of total GGR) also grew significantly by 24 percent and 44 percent YoY, respectively, driven by the continued increase in players amid the economic reopening."
The analyst notes that the 57 percent YoY growth in the VIP segment in 1H23 was mainly brought about by the increase in both fly-in and Philippine-based foreigners. Despite the DOT's expectation of an 85 percent YoY growth in tourist arrivals this year, "this only translates to 58 percent of pre-pandemic levels, presenting much upside potential in the VIP segment as tourism further recovers in the long term."
Previous research from Maybank highlights the exceptional performance of Entertainment City and the Clark casino cluster in comparison to state-run casinos. In this context, Carvajal says that "mass tables and slot machines in Entertainment City were newer compared to those used in state-run casinos.
More importantly, we believe that the one-stop-shop concept of Entertainment City—where visitors can avail of luxury hotel services and accommodations and experience various non-gaming entertainment options such as dining, drinking, and shopping—alongside aggressive promotions serve as a major advantage in attracting a high volume of visitors regularly. Our tour of state-run casinos in early 2023 also showed that its players were 100 percent locals, limiting its upside potential in relation to the increase in foreign players."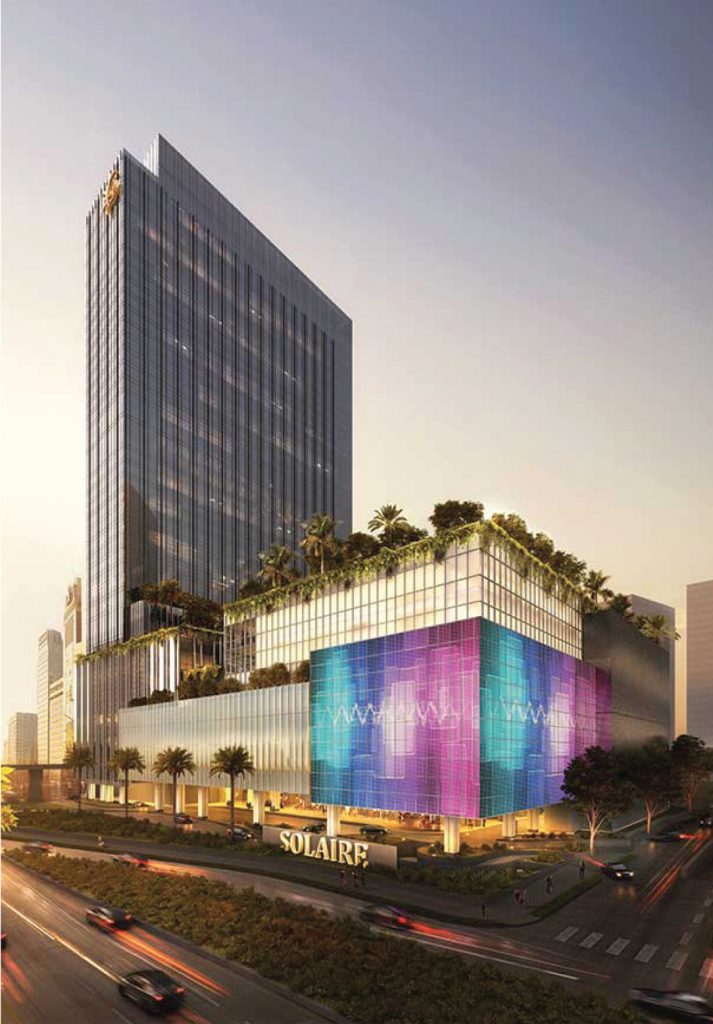 Biggest demand driver – Solaire North
Domestic demand has been a main driver for industry growth this year. In this way, the analyst expects that the biggest driver for Bloomberry's domestic demand will be the addition of Solaire Resort North, which will add 150-200 gaming tables, at least 80 percent of which will be for mass, and 2,500-3,000 slot machines.
"This should attract more players from the northern side of Metro Manila and nearby provinces like Pampanga and Bulacan. Notably, in 1H23, average daily visitors to Bloomberry only reached 70 percent of pre-pandemic levels, indicating that there is still significant room for foot traffic recovery. Still, the total GGR of PHP 21.5 billion ($379 million) in 1H23 already exceeded pre-pandemic levels at 116 percent, which also shows increased spending by players despite an elevated inflation rate of +7.2 percent YoY in 1H23."
As of 1H23, Bloomberry's total GGR came from local players (46 percent), Chinese (23 percent), and Non-Chinese (mostly from South Korea, Taiwan, and Singapore at 31 percent). Exposure to foreign players should be addressed by Bloomberry's expansion, mainly catering to the mass and slots segments (as mentioned in the previous answer), making it less dependent on VIP and foreign players.
The DOT has launched the National Tourism Development Plan (NDTP), which aims to make the Philippines the tourism powerhouse in Asia within the next 5 years, and this should bode well for the gaming industry as a whole.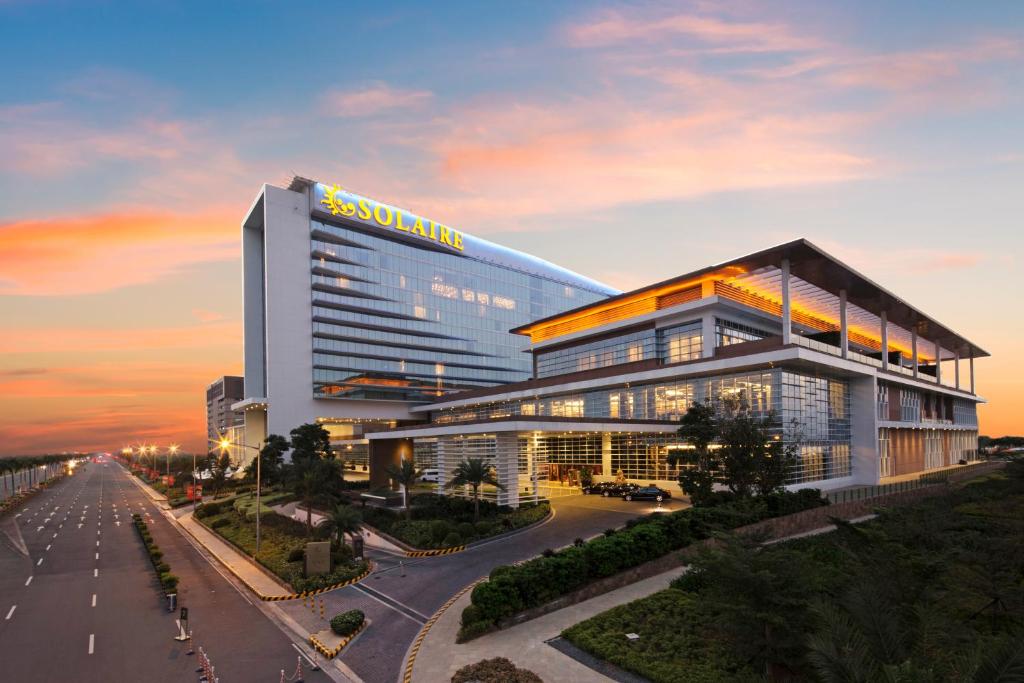 Market trends and external factors
Based on a correlation study conducted by Maybank, it was found that the Philippine employment rate has a high correlation with Bloomberry's GGR (0.8), in contrast to the inflation rate, which yields an insignificant relationship with GGR (0.4). Keeping a close watch on employment rates and tourism can provide insights into Bloomberry's and the Philippine gaming industry's GGR performance.
Regulatory and geopolitical considerations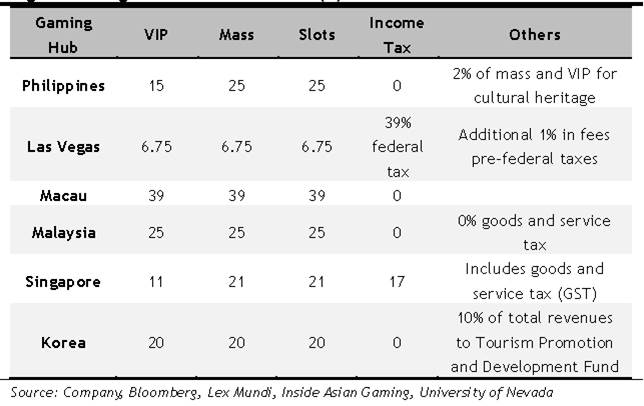 In comparison with regional competitors, the same analyst notes that the Philippines has one of the lowest gaming tax and license rates in the world, boosting profitability for local casino operators.
"Currently, we see no regulatory or geopolitical considerations that could disrupt the growth of the local gaming industry. However, we reiterate the relevance of Bloomberry's strategy of catering to more mass and slots players with the opening of Solaire Resort North in 2024."
"This reduces exposure to the VIP segment, which is largely made up of foreign players from junket operations (85 percent), and increases exposure to mass and slots, which also have a higher margin of c. 40-55 percent compared to VIP's c. 10-15 percent. Moreover, even though Chinese tourist arrivals are still significantly below pre-pandemic levels, the VIP segment is already seeing significant growth, so any improvement on that front could be a potential tailwind for the sector."