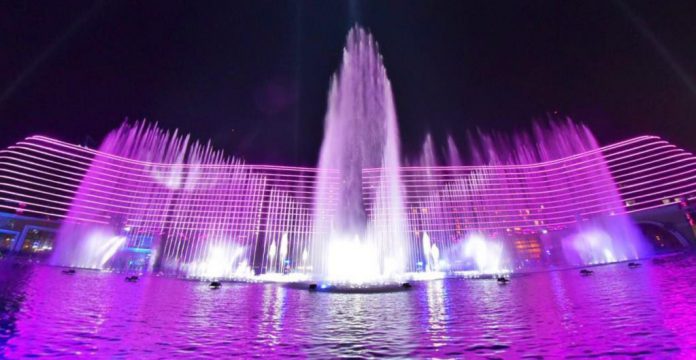 Okada Manila is gaining a U.S. listing through a merger with 26 Capital Acquisition Corp and with a special purpose acquisition vehicle in a deal that gives the Philippines operator an enterprise value of $2.6 billion.
The transaction with 26 Capital Acquisition Corp will provide Okada Manila with $275 million in cash for further expansion. On completion, Okada's parent company Universal Entertainment will own 88 percent of the merged entity, which will be listed on the Nasdaq.
26 Capital went public in January this year. It's backed by U.S. gaming veteran Jason Ader, who intends to "leverage his renowned expertise in gaming, gaming technology, lodging, entertainment and internet commerce for the benefit of Okada Manila."
Following the closure of the deal, Okada Manila will continue to be led by President Byron Yip and Chief Financial Officer Hans Van Der Sande.
"Okada Manila is the future of the gaming market in Asia and poised for tremendous growth," Ader said. "With its beautiful new facility, a desirable location in one of the fastest growing gaming markets in the world and potential for industry leading margins and cash flow conversion, I believe Okada Manila is an extremely compelling investment."
Okada Manila is the largest IR in the Philippines on 50 acres of real estate in Entertainment City. It has 35,000 square meters of gaming space and capacity to operate 599 gaming tables and 4,263 electronic gaming machines. Upon full completion in 2022, that will rise to 974 tables and 6,890 machines.
The companies said that the resort will benefit from significant future growth from both domestic and international travellers once Covid restrictions are fully lifted. It will also benefit from online domestic gambling and potentially also through participation in a future IR in Japan.
On Friday, the group also disclosed that gross gambling revenue at Okada Manila jumped to PHP4.17 billion in the three months to end September, from PHP2.61 billion in the prior quarter.
The company said VIP table games and electronic gaming machines saw strong growth, with GGR of PHP2.22 billion and PHP1.09 billion respectively.
Mass market table games recorded a drop in revenue to PHP848 million.
Universal said the hotel occupancy rate during the period had been 68.6 percent, while it welcomed a total of 304,250 visitors. That compares with a rate of 63.7 percent and 208,024 visitors in the prior three-month period.
Manila's casinos have been closed since early August as the government struggled to regain control of the Delta variant. Prior to that they had been mostly operating on an invite-only basis for invited guests.
The casinos will be permitted to reopen from Oct. 15th at 30 percent capacity and their hotels will also be able to resume staycation packages.