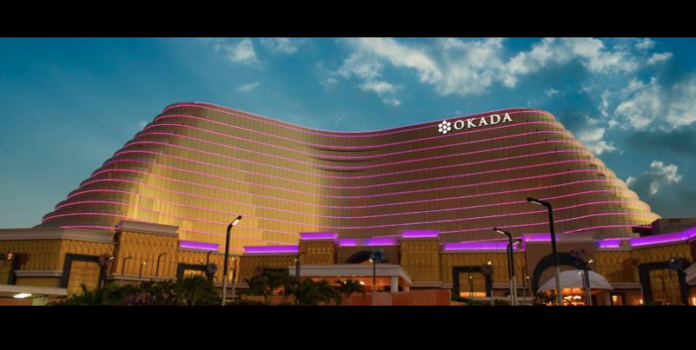 Japan's Universal Entertainment Corp saw its loss widen in the second quarter, reaching JPY11.72 billion ($106.8 million) in the three months to end June, compared to the JYP5.2 billion registered in the previous quarter.
During the first half of the year the group's net sales fell by 56.4 percent year-on-year, reaching just JPY28.61 billion as the Covid crisis continued to affect business.
Universal owns Okada Manila in the Philippines. It said the group's integrated resort business posted a loss of JPY2.02 billion in the first half of the year, narrower than JYP5.26 billion in the same period of 2020.
Operations at Okada Manila have been limited to a maximum of 30 percent of capacity, causing the drop in sales. To compensate, the group reduced its Okada Manila workforce by more than 20 percent, also slashing personnel and general and administrative expenses.
Metro Manila has been placed under lockdown until at least August 20th and Asia Gaming Brief has received confirmation that Okada Manila's casino is currently closed.
The group's amusement equipment arm saw a 71.4 percent drop in net sales during the period, reaching just JYP13.98 billion, while registering an operating loss of JYP2.31 billion – a far cry from the JYP22.02 billion profit registered in the same period of 2020.
The group notes that the "slow pace of the recovery in the number of customers and operating rates at pachinko halls, the extension of the outdated machine removal deadline, and other effects of the pandemic" caused a fall in sales of Pachinko and Pachislot machines. The removal of outdated machines had initially been mandated for November of 2020, but due to the pandemic has since been pushed back to January 2022.
Regarding the pandemic, the group notes that "it is impossible to predict when this crisis will end", noting it would likely affect its operational results "to some degree until the end of 2021."