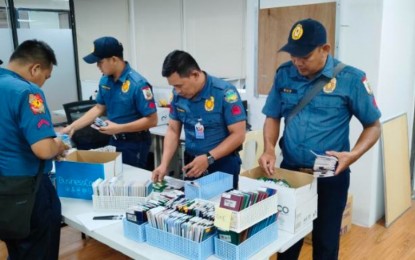 The Philippines Department of Justice is going to take an in-depth look at the licenses issued by PAGCOR to Philippine Offshore Gaming Operators (POGOs), after a raid on a business processing company in Pampanga over suspected internet scamming and human trafficking.
According to reports, the DOJ said that a "call center" in the Clark Freeport Zone could be linked to cybercrime, serious illegal detention and kidnapping, as well as violations of immigration laws.
Some 1,090 foreigners were retrieved from the facility, 129 of which were Filipinos, with the rest from China, Hong Kong, Indonesia, Malaysia, Myanmar, Nepal, Taiwan, Thailand and Vietnam.
The victims were allegedly recruited to act as call center agents to lure foreigner clients into investing in crypto. The center is reported to have been operating for two years at the Clark Sun Valley Hub Corporation.
In a Monday note, the DOJ stated it hopes "that this recent operation serves as a warning to anyone who plans or continues to exploit those vulnerable to human trafficking. Inter-agency collaboration clearly demonstrates that sooner or later, government shall reach you and put an end to your inhumane and illegal activities".
At least a dozen people believed to be linked to the company's operations were brought in by the DOJ on Saturday, including seven Chinese nationals, four Indonesians and a Malaysian.
Officials are now probing how so many foreign nationals were able to work at the facility and which types of visas they held.