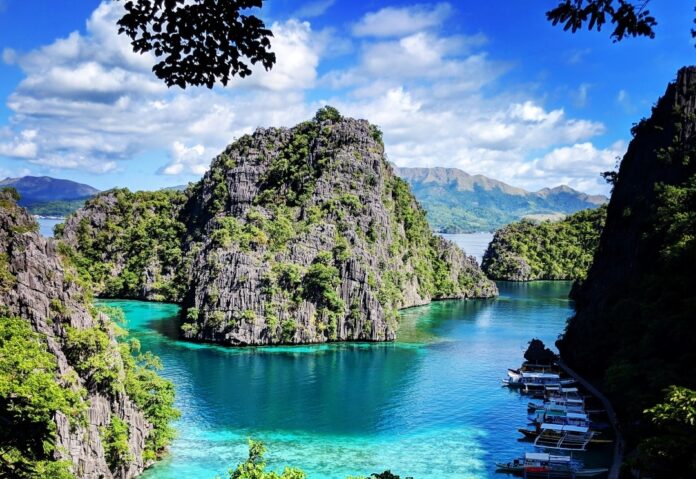 After President Rodrigo Duterte's decision to lift a moratorium on new casino investment, two groups have already emerged to say they will dust off mothballed projects for the Philippines.
Before the pandemic, the Philippines was considered as one of the hottest markets in Asia and was rapidly expanding to overtake Singapore as the second-largest in the region in terms of gross gambling revenue. In 2019, total industry GGR hit PHP256.49 billion ($5.1 billion).
The rapid growth, including plans for two casinos on the island of Boracay, was enough to trigger the ire of Duterte, who in the past has expressed his vehement opposition to gambling. He put a stop to the issuance of new licenses and placed an outright ban on casinos on Boracay.
Then along came Covid and the rules of the game changed.
In a bid to raise revenue for depleted coffers, the government in late 2020 became the first in Asia to allow regulated online gambling for locals. Then in late August, Duterte did a U-turn and said he was lifting the moratorium and even more surprisingly the ban on casinos on Boracay.
However, has the ground also shifted for potential investors? Is the Philippines still seen as a promising market, or does it risk over saturation if the government is too liberal with its licenses, resulting in lower return on investment?
Joe Pisano, the Philippines-based CEO of Jade Entertainment welcomed the opening of the new market and sees optimism for strong growth once Covid passes.
"During 2022 Philippines GGR will achieve pre-pandemic levels and 2023 will be a boom year for the industry," he said. "In 5 years with the improved infrastructure and the Philippines having the best natural and human resources in the region we can expect tourism to have exponential growth and Integrated resorts will benefit."
Scott Feeney, principal at GCG Gaming Advisory Services adds; "The Philippines really is the only viable jurisdiction in the SE Asian region. The investments levels are relatively low compared to Vietnam, South Korea and Japan."
However, he warns that opportunities are now reducing. "Entertainment City, Cebu and Clark are now well serviced and the announced new properties for Ent. City and Clark fill the voids for the foreseeable future. The only issue is that licenses can be issued at any time, which an investor has to understand. Up to 2025 for Cebu I think 2-3 projects is viable, Clark 7-8 projects and Entertainment City 6-7 projects."
Domestic player support
Pisano sees potential for growth in regional markets in the Philippines, which would be supported by a strong domestic player base. Manila's four integrated resorts generate the lion's share of the Philippines' gross gambling revenue, but in the years prior to the crisis regional markets, such as Cebu and Clark were noting faster growth in percentage terms.
Andrew Klebanow, principal at C3 Gaming, says Clark currently offers the best opportunities for investors.
"Clark International Airport is about to open the first of four new terminals. It was designed to serve as the second airport serving the National Capital Region (NCR)," he said. "There is a high-speed rail under construction that will connect Clark to the NCR, and a four-lane highway to the NCR is already in operation. The Clark Special Economic Zone is a massive tract of land, and there is land available for additional integrated resort development. Clark also has about a dozen golf courses. Clark's casinos succeed by catering to Koreans who love golf and gambling, and there are a lot of Koreans that happen to fit that profile."
Angel Sueiro, chief operating officer of PH Resorts, which is developing the Emerald Bay Resort on Cebu, also points to the significant attractions of the Philippines, including its geographical location, tax advantages, well-established legal and regulatory frameworks and a strong local market, with an experienced workforce.
"The main obstacle in the past has been infrastructure, so in parallel with the improving of airports and highways we expect a surge on the traditional provincial markets outside of Metro Manila."
However, he adds that regulations need to be in place to protect existing investments. In 2017, Philippines Amusement & Gaming Corp. Chair Andrea Domingo pledged there would be no further licenses issued for Entertainment City for five years to protect the investments of the initial licensees who had expressed concern about oversupply.
"There is always the need to keep the balance between healthy competition and profit margins. If this is not handled properly we can be into a situation where the IRs capacity to grow and invest will be compromised," he said. "In that regard we trust the actual regulations will protect existing and ongoing projects."
Feeney said there is "absolutely" a risk of seeing investments eroded by competition.
He said Entertainment City may see another 3-4 projects beyond the existing RWM, COD, Solaire and Okada. Westside is being built and also possibly Waterfront and another 1-2 projects in the planning.
"To match the competition you would need to invest at least US$2 billion. International travel may not come back to 2019 levels until 2024 and beyond. These investments of US$2 billion and above are now very risky and the return expectations need to be adjusted lower," he said.
However, both Pisano and Sueiro point to another major advantage available to investors in Philippine casinos – the potential to generate online revenue.
Convergence increases appeal
"I think the convergence of the land based and digital will evolve into a seamless experience, and open new customer communication channels and possibilities," says Sueiro.
The Philippines is probably the most progressive gaming market in the region, Pisano adds. "It's the first country to create a bridge thru regulation for land-based gaming and online domestic gaming. This allows for greater value for the property and provides business continuity during times of disasters."
The two groups that planned resorts on Boracay have already announced that they are still keen to forge ahead. Leisure & Resorts World Corp. was planning on a more than $500 million resort with Macau's Galaxy Entertainment, while Alliance Global is also seeking a casino for its Boracay Newcoast development being constructed by its Megaworld unit.
Despite Duterte having given the green light to go ahead, there's still likely to be significant issues that need to be addressed when it comes to development on the world-famous island.
"Boracay still presents development challenges (church, acceptance of the local community, environmental, transportation, etc," says Sueiro. "But President Duterte's lifting is a step forward on a possible opening."
"Now, with the travel restrictions and controls on China VIPs the question is how sustainable are properties that will fully depend on foreign visitors. The business model is evolving and so the need to adjust to new market segments and create products that will be appealing to them."
Pisano says Chinese Junkets would not be key to the success of any Boracay project. "I expect that whoever develops this project will build an Integrated Resort with the casino only having a small footprint of the overall development. It will be great to have an Integrated Resort that offers not only gaming entertainment but also restaurants , function and convention facilities, family entertainment all in a secure environment."