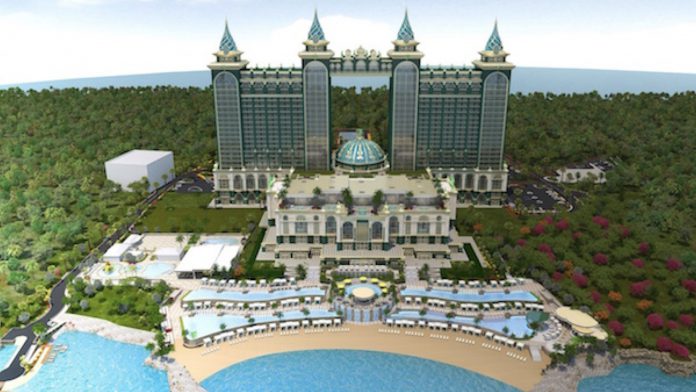 PH Resorts, which is developing the Emerald Bay resort on Cebu, has signed an accord with a junket operator aimed at tapping into Japan's VIP market.
The company, a unit of Udenna Group, has signed a letter of intent with ASKI Japan, which provides junket and VIP services for Japanese players in Asia. 
ASKI is active in South Korea, with junket operations in Paradise Co's Paradise City and Paradise Casino Busan and has operations in two integrated resorts in Manila's Entertainment City through the Friday Club brand.
Japan was the Philippines fourth-biggest tourism market in 2019, attracting 682,788 tourists, up just over 8 percent from the prior year. Koreans still top the arrivals tables at 1.98 million, but before the pandemic China was catching up and showing faster growth.
Cebu was the top destination for international arrivals by air after Manila and attracting high rollers from Japan and Korea could play a key part in the resorts' success after international travel resumes.  
"We are very excited to get ASKI as a potential partner in the junket and VIP segment of Emerald Bay," PH Resorts Chief Operating Officer Jose Angel Sueiro said. "The Japanese are no strangers to the Philippines, particularly Cebu, and we believe that Emerald Bay will be a very welcome attraction to them when it opens."
PH Resorts is pushing for a soft opening by the end of 2021, whilst it will be fully complete in the second quarter of 2022. In the first phase, it will feature 122 gaming tables for mass, premium mass and junkets; 600 electronic gaming machines (EGM) and 270 hotel room bays.
ASKI Japan CEO Nobuhiro Imigi said his company is seeking to hit the ground running once borders reopen.
"Our players are always looking for new and fun gaming destinations and Emerald Bay fits the bill with its convenient location just a few minutes from the airport and with a long and beautiful beachfront feature."
Sueiro recently told AGB that the island enjoys a very strong and captive local VIP market not only in Cebu but also in the Visayas and Mindanao. 
"What is missing so far to make it attractive for international players is the existence of high-end facilities, which is what we are building."