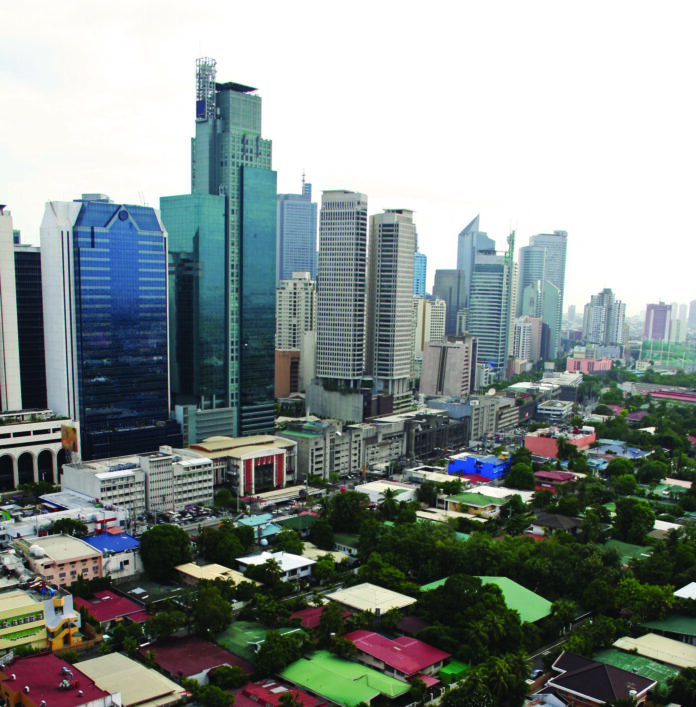 The Philippines is pushing on with efforts to develop its domestic online gambling market, with the regulator recently tweaking rules to lift a restriction on only accepting bets from VIP players.
In late 2020, the Philippines became the only jurisdiction in Asia to allow online gambling for locals. The country was also the pioneer in seeking to regulate operators offering services outside of its borders, but targeting the local market had remained a taboo.
The Covid crisis, coupled with rampant illegal gambling, forced a change of heart as the government sought to recoup lost revenue from the shuttered casino industry to fight the pandemic. The industry generated just PHP25.79 billion ($487 million) in gross gambling revenue revenue last year, compared with PHP250.75 billion in 2019.
The Philippines Amusement and Gaming Corp (PAGCOR) announced it was allowing its land-based casinos and two licensed i-gaming platforms to accept online bets from VIP members, strictly within the borders of the Philippines.
Since then progress has been slow, with the major operators, such as Okada Manila and Solaire Resort & Casino still in trial phases for their systems. An industry insider said they were given approval for a six-month testing phase before going live. According to a press release from Okada's parent, Tiger Resorts and Leisure Entertainment, it was the first to receive such approval on April 15.
However, Philippine Stock Exchange-listed DFNN's igaming unit does have its platform up and running. While Jade Entertainment is set to go live with its sportsbook for VIPs next week and an e-Sabong (cockfighting) option in early August.
"It takes time for things to get regulated," DFNN CEO Calvin Lim said in an interview. "For me as long as there is some form of moving forward that's ok. Some industries require regulation to be approached in a very conservative manner."
Lim said two months ago, PAGCOR dropped the restriction on taking bets from the mass market, which marked a major step forward.
"Like I said, when we first started the regulation was very conservative, just VIP players with a certain number of bets in a limited time, but it's so obvious that's not effective," he said. "The whole mass market that we're supposed to target are not your VIP players so the regulator was very fast in recognising that and changing the law to allow the mass market player to register and to be able to play and that's fantastic."
DFNN, whose online offering is branded as Inplay, said it has seen good numbers since launch, but high taxation was hindering the development of the market.
This would be a familiar refrain to the Philippines Offshore Gambling Operators (POGOs), which found themselves squeezed by the government in its attempts to extract as much revenue as possible from the industry. As a result, many of them upped and left the country, leaving a further void in government coffers. According to PAGCOR's website, only 30 have been given permission to restart operations post-Covid.
Lim said the i-gaming platforms are being taxed at 42.5 percent of gross gambling revenue, while the integrated resorts will only be taxed at 25 percent. This is related to legacy issues involving the initial capital investment to set up the business.
"I DO SEE IN THE FUTURE MORE OPERATORS COMING BECAUSE OF THE WHOLE APPEAL FOR A MOBILE GAMING LICENSE."
"We're not as efficient or effective in rolling out products given the high taxation compared with the unregulated market, or giving out bonuses or rewards to clients as half of the revenue goes out as tax," he said.
"I do see in the future more operators coming because of the whole appeal for a mobile gaming license in a southeast Asian country that is legitimate, but of course you have high capital outlay and the GGR sharing restricts the entire industry from really excelling and being where it should be."
Lim said the issue is not competition with the IRs, who are mainly targeting the VIP market, but from offshore operators targeting the Philippines.
For Lim, the next step should be for the local industry – from suppliers, to regulators and legislators – to get together to analyse the impact from the unregulated market. The National Telecommunications Commission needs to block unregulated gaming sites, while the banking sector also needs to be held accountable on payment solutions.
"When it comes to unregulated activities it's not going to be beneficial for anyone, especially the consumer who will have zero protection," Lim said.
DFNN's Inplay is offering mainly slots and random number games, but is seeking to add products, such as live dealer. However, Covid has complicated the introduction due to travel restrictions into the country.
"The interesting part will be to see whether when the economy starts to open and our business starts to open whether the players will go back to the retail outlets themselves," he said. "There may be some cannibalization but I think the online is here to stay."
---
Philippines needs to improve junket supervision: FATF
The Philippines has once again been put on the Financial Action Task Force's (FATF) grey list despite having recently passed legislation to improve its anti-money laundering controls, with supervision of junkets cited as an area of concern. Grey list countries face increased monitoring from the the anti-money laundering and terrorism financing body and need to submit more frequent reports to the organization. They also need to commit to deadlines to quickly resolve the deficiencies that have been identified. It said that since the last report in 2019, the country has made progress on recommended actions to improve technical compliance and deficiencies on targeted financial sanctions. However, it now needs to do more to prove effective risk-based supervision of designated non-financial businesses, including demonstrating that supervisors are using AML and CFT controls to mitigate the risks associated with junket operators.
---
POGO office demand seen returning
Philippine Offshore Gaming Operators (POGOs) are reportedly making a "revenge comeback" to the nation after suffering a mass exodus due to COVID-19 and increased regulations.
Leechiu Property Consultants estimates that POGOs are currently in need of 17,000 square meters of office space, after seeing zero demand during the pandemic. Speaking to Rappler, the consultancy's CEO stated that, while 30 percent of the POGOs have left the country, 70 percent have stayed. The consultancy firm expects more leasing as the nation's borders reopen to foreigners. At 135,000 square meters, contractions are at their lowest since the second quarter of 2020, as the office market begins to recover, the report said.