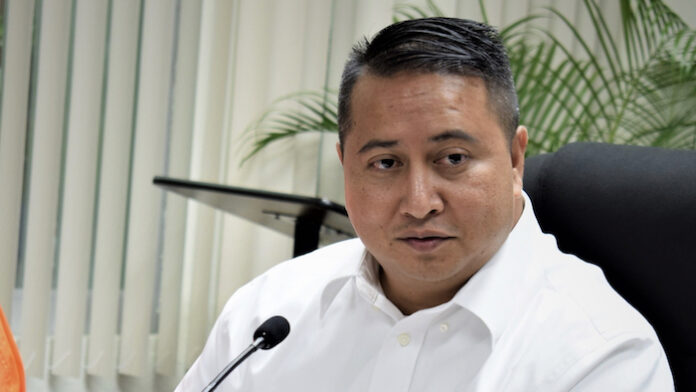 CNMI Governor Ralph DLG Torres has made it clear that if the curtain comes down on Imperial Pacific International's operations in Saipan, it's not going to result from any action that he is prepared to take.
"This industry is very critical here in the CNMI," the governor stated. "We know the important role they play in our economy and for our retirees' pension benefits."
He added, "As for some of their actions and inaction, I'm not happy about those and I'm also very disappointed. But at the same time, I also know what it has brought here to the CNMI and I hope that they can continue to finish their project and address their other issues as a company."
IPI Project Director Jing Zhou told the Commonwealth Casino Commission last week that the firm expects that construction of the facility may be completed by the end of 2022.
The governor's comments, as well as similar noises coming out of the Commonwealth Casino Commission, appears to signal that the local authorities do not intend to revoke IPI's license even though it has failed to pay its license fee and to fulfill other financial obligations, such as its mandated contributions to the community benefit fund or even to pay its employees on time.
The firm's declaration that it doesn't have enough money now, but intends to pay at some point in the future, seems to be a sufficient degree of compliance as far as the CNMI regulators are concerned.
IPI still may face threats from the courts and possibly US federal law enforcement agencies, but the signal from the CNMI governor is clearly that he wants the casino resort to be completed and return to operations in the coming months and years.