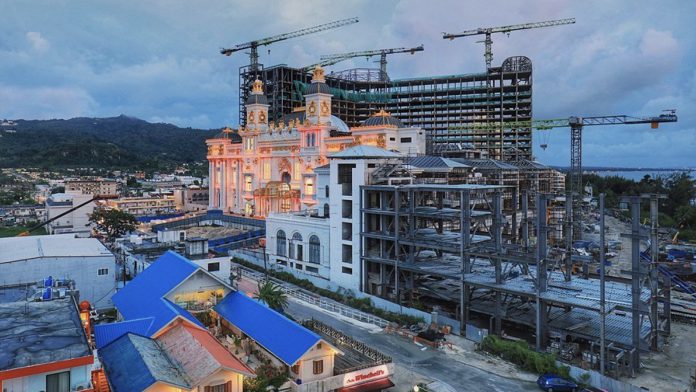 Imperial Pacific International was given a two-month stay on a hearing on whether to revoke its casino license, to the frustration of Saipan's casino regulator which says the company has been given enough time to respond. 
IPI has asked for the hearing to be held in May because it will be using lawyers from Washington D.C., Commonwealth Casino Commission Executive Director Andrew Yeom told local media in an interview.
Yeom said he was not happy with the request as the company had been given since last September to answer the five complaints brought against it by the commission, which included paying up its license fees, as well as settling claims with some vendors.
He pointed to a recent order from the Supreme Court in the Commonwealth of Northern Mariana Islands, which turned down an appeal against the regulator's decision to suspend the license in the first instance.
Hong Kong-listed Imperial Pacific was given the monopoly over casino gambling on the island in 2014. However, its efforts to finalize the construction of its casino have met successive delays and numerous problems leading to mounting lawsuits against the operator.
The company's gaming assets were put on the auction block last October to settle one outstanding legal claim, but that sale was canceled last minute as the company managed to find $2.45 million in funding.
The casino has been closed since March 2020 and the company has not been able to complete the construction of the accompanying hotel and facilities.
Yeom said that tourists are now beginning to return to the island and are asking him about where the casino is. If the company were able to pay its dues, the business could resume granting a "hope" it could survive.
Lawmakers have grappled with a mounting number of problems at IPI, even before the pandemic, including problems with illegal labor, workplace accidents, construction delays and unpaid bills.