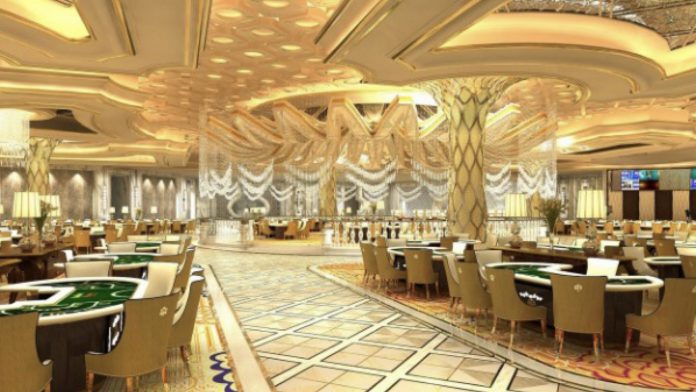 Imperial Pacific International's gaming assets are in good shape and the inventory provided to the court-appointed receiver to sell the equipment was accurate.
Limited receiver, Clear Management, said there will be six auctions held over the next six months to sell the machines to raise funds to pay back a creditor in a lawsuit. The first auction will be held on Nov. 30th.
The assets include more than 400 slot and electronic gaming tables, 100s of gaming utilities, such as tables, chairs and the surveillance system.
Danny Ewing, Director of Operations for Clear Management, told AGB. "We were granted access to the casino floor earlier this month and we're pleased to see that not only was the inventory which had been handed to us by IPI accurate, but that much of the equipment was in good shape."
"We have been helped in the work by the Commonwealth Casino Commission (CCC) who have been extremely supportive in our work." 
Clear Management have set up a web site www.gamingequipmentauction.com which provides potential buyers with the information they need to bid. "We wanted to make it very straight forward for buyers to bid, so we display the assets working on a video and/or pictures and are asking them to choose a lot number, and email their bid in," says Ewing."
"The Court requires a minimum reserve be met which we aren't publicising, so buyers should know, it is absolutely not a fire sale, this equipment has been well cared for by one single user and the Imperial Pacific operations and technical teams were highly professional, so it is in good shape. Our job is to get the absolute highest amount for the creditor although there's no doubt there will be good deals available."
The forced sale follows a lawsuit brought by USA Fanter Corp. The contractor was hired by IPI in 2019 to carry out construction work on its casino and hotel complex on Saipan in the Commonwealth of Northern Mariana Islands.
The U.S. District Court of the Northern Mariana Islands awarded the company $2.08 million in damages as a result of IPI's continued non-payment. 
IPI's license to operate the casino on Saipan has been suspended indefinitely and the property has been shuttered since March last year due to Covid.