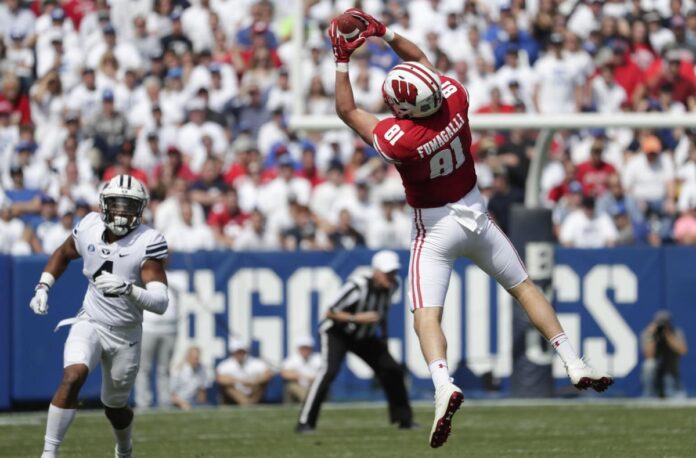 The U.S. is on track for its best ever year in terms of commercial gaming revenue, with sports betting in the first six months already exceeding the volume for the whole of 2020 and igaming enjoying a record quarter.
According to the American Gaming Association, 2Q21 revenue for all U.S. gaming hit a quarterly record high of $13.6 billion, with bricks and mortar generating $11.8 billion as properties across the country benefited from huge levels of pent-up demand as Covid restrictions were eased.
With nearly $24.8 billion generated to date, 2021 is close to surpassing 2020 full-year revenue of $30 billion and is on track to overtake 2019's $43.6 billion as the highest-grossing year ever for commercial gaming revenue.
Just three years after legalization, sports betting revenue came in at $1.8 billion in the first six months of the year, compared with $1.5 billion for the whole of last year, with $888.9 million generated in 2Q. There was a slight dip from 1Q due to a quieter sporting calendar in the period.
Online gambling revenue was $901.2 million in the quarter, a new quarterly record and up 123.8 percent from the same period the year prior, while for the first half it reached $1.69 billion.
"These first half results are truly remarkable. It is even more impressive when you consider commercial gaming revenue was at its lowest point ever just a year ago," said AGA President and CEO Bill Miller. "This is a testament to our resilience and commitment to providing customers safe environments and world-class entertainment experiences."
The U.S. Supreme Court ruled that the Professional and Amateur Sports Protection Act (PASPA) was unconstitutional in May 2018 paving the way for legal sports betting. Since then more than half of U.S. states have introduced legislation legalizing sports betting, with most of them permitting online gambling.
Miller said the PASPA decision had "redefined how Americans interact with gaming" and had provided a safe and legal environment for more than 150 million people.
"The numbers we are seeing will only pale in comparison with what's to come," he said.
The Supreme Court decision helped to pivot the focus of the sports betting industry onto the U.S. and its potential. A recent report from Gabelli Securities estimated that it would be $10.1 billion market by 2028.
The ruling also sparked a flurry of merger and acquisition activity as U.S. companies have sought ties up with European companies with their decades of experience.
In March, Bally's said it planned to buy U.K. online operator Gamesys for $2 billion, while MGM Resorts earlier this year made an GBP8 billion offer for Entain, which owns brands such as Ladbrokes and Coral. That offer was rebuffed as being too low, though some analysts have said they wouldn't be surprised if MGM returns to the table.
Caesars Entertainment completed the $4 billion acquisition of William Hill in April, while US fantasy sports outfit DraftKings this week agreed to acquire Golden Nugget Online Gaming for $1.56 billion in an all-stock deal, improving its access to online gaming customers.
Bernstein Research said it has raised its estimates for the U.S. igaming market to $12 billion by 2030, up from $10 billion and said GGR is far outstripping sports betting in the states where it is available.
Still, the race to buy market share in the burgeoning market may mean the business is not as profitable as the rising topline figures might suggest. Sports betting margins are notoriously slim and Flutter Entertainment, which owns Paddy Power and Betfair, has said it doesn't expect its U.S. business to be profitable on an EBITDA-level until 2023.
In its 2Q results announced on Tuesday, the company said it has ploughed $1 billion into marketing for the FanDuel brand, which it says now has a 45 percent share of the sports betting market.
It stressed its main focus will continue to be on acquiring customers, so if more and bigger states choose to legalize that profitability deadline may slip.
Together igaming and sportsbetting represent 13 percent of total commercial gaming revenue in the U.S., the AGA said. However, it warned that the legal market is still facing a major challenge from illegal operators targeting U.S. citizens.
For the full report visit americangaming.org.