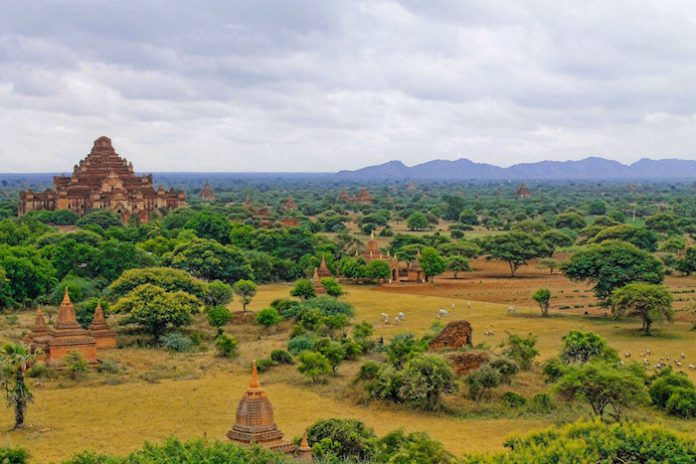 After decades of isolation, Myanmar is emerging as a frontier tourism market and Asia's latest gaming jurisdiction and although significant challenges lie ahead, there are reasons to be optimistic for its potential.
The country, with a population of about 50 million, sits between Asia's two superpowers – India and China and is the largest in the Association of Southeast Asian Nations, covering a total area of 676,577 square kilometers.
It has some of the most pristine coastlines in Asia and a deep cultural heritage with multiple temples and shrines. 
After five decades of military rule, the first civilian vote returned a government headed by Aung San Suu Kyi, the daughter of Myanmar's revered pro-independence fighter Aung San. The administration began a series of economic reforms and opening to international visitors, which sparked a tourism boom. However, that effectively ground to a halt after the Rohingya refugee crisis, which led to global condemnation of the administration in 2017.
Since then the numbers are picking up again, though the tourism profile has changed, with the fasting rising markets coming from within Asia. The number of Chinese travellers rose to 460,000 in the first eight months of 2019, a 161 percent year-on-year expansion, with China overtaking Thailand as the primary source market. South Korean arrivals also grew during the same period, up 77 percent, while the number of Japanese visitors rose by 24 percent.
Total tourism arrivals in 2019 were 4.36 million, up from 3.55 million the prior year, though like most jurisdictions across Asia international visitation has ground to a halt this year with Covid-19 forcing the closure of borders. 
Last year, in an effort to further boost investment into the sector, the government passed an act to legalize casinos for non-locals, though the detailed rules have not yet been published. 
In an analysis of the Myanmar tourism market, the Oxford Business Group said the law is likely to "draw significant investment."
"We have received queries and we are aware that certain foreign investors are interested in setting-up and operating casinos in Myanmar," said Dr Oliver Massmann, a partner in law firm Duane Morris, who is working on several investment projects in the country. 
"In our view most of the tourist destinations in Myanmar will be suitable for casinos. We recommend having a continuous watch on the market."
"We certainly do see potential and certainly the first-mover advantage in this sector can also be considered."
Although casinos were banned under the 1986 Gambling Law, the country does still have a number of properties dotted along the borders and on outlying islands. These are in the Myawaddy area of Kayin State, Mong La of Shan State and Tha Htay Island.
The only one that approaches international standards is the Grand Andaman on Tha Htay, though recent reviews say the range of slot machines is like taking a trip down memory lane.
Among confirmed investors into the casino space in Myanmar is Thailand's Centara Hotels.
It announced at the end of August that it had signed three hotel management agreements, including a project with a casino in Mandalay. 
The Thai company said it plans to open the Centara Hotel Mandalay in 2024. The 200-room hotel will include three restaurants, meeting facilities and a casino, among other attractions. 
It gave no further details on the gaming elements.
According to sources, another Thai group has a land and a license for a resort across the border west of Bangkok, while another is considering an option outside of Yangon. 
Along with the potential come the risks. The country holds elections next week, which are expected to return Suu Kyi to power with the continuation of the economic reform program. Although she remains popular at home, Myanmar is still the subject of international sanctions from countries including the U.K. due to its treatment of the Rohingyas.
The country also risks a Sihanoukville-style casino debacle emerging in some regions, with warnings that China-funded mega projects are being built specifically for online gambling targeting Mainland China. These include the Yatai smart city project in Karen state.
Locals are complaining that prices are spiralling out of their reach, while there are no environmental protections. 
After much negative publicity in recent months, authorities in both Myanmar and China have said they are monitoring the situation, although so far little to no action appears to have been taken. 
The government also needs to improve transport infrastructure. In its Myanmar Transport Policy Note, the Asian Development Bank estimated it needs about $60 billion in transport investments between 2016 and 2030 to be fully developed. The government has also been working to improve direct flight links, though connectivity lags other countries in the region.