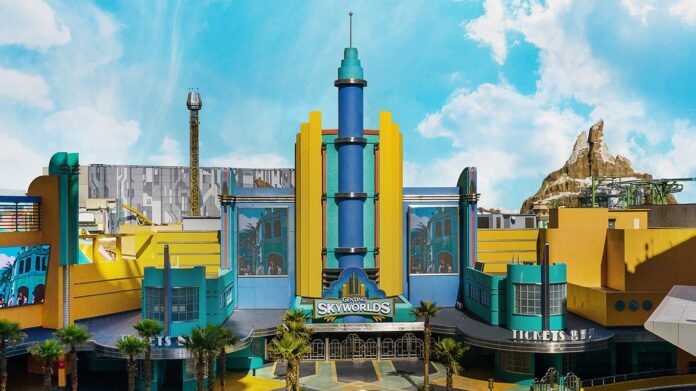 Genting Malaysia's long-delayed Skyworlds theme park has been given a thumbs up from analysts who were given a sneak preview of the attraction on Thursday. 
"We think that the park is well-conceptualised, has a good mix of attractions for all ages, and is likely to be a crowd puller to the highlands resort," Nomura wrote in a note.
The park is estimated to have cost $800 million and has been in the works for almost a decade on legal issues and subsequently Covid. It's the central plank in a revamp of the Resorts World Genting property. 
Maybank says the park is likely to be loss making initially due to heavy depreciation costs, but is forecast to add MYR120-180 million in the longer term.
The park is now expected to open between mid and late February.
The analysts said they rated the park highly, with special mention going to its Independence Day Defiance attraction.
Maybank said it expects the park to attract 3.0 million patrons this year, making it the second most visited theme park in ASEAN.
Longer-term, Maybank sees the park driving visitor arrivals of about 26 to 27 million a year, above the pre-Covid high of 24 million for Resorts World Genting. 
" We believe that the park by itself might not be profitable due to startup costs such as depreciation and interest on debt, but it is likely to be a highly effective "loss-leader" to attract more family groups to the resort, which can boost other forms of revenue such as hotels, gaming and shopping," Nomura wrote.