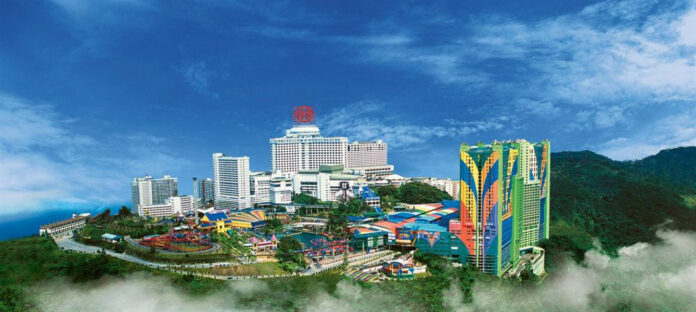 Genting Group's credit ratings have been downgraded by S&P Global due to the slower-than-expected recovery in Malaysia, with earnings not now seen recovering until 2023.
The credit ratings agency says it has cut its long-term issuer ratings to BBB- from BBB, with an equivalent cut for Genting Malaysia, the operator of Resorts World Genting.
In the U.S., the ratings for Resorts World Las Vegas and Genting New York decline to BBB- from BB+.
The stronger-than-forecast ramp up in Las Vegas and strong rebound in the U.S. overall are not sufficient to offset the continuing impact of the virus in Malaysia, the firm said.
Resorts World Genting has been closed since May. Given the ongoing uncertainty surrounding the reopening, S&P doesn't expect EBITDA from group companies to get back to pre-pandemic levels until 2023, a year later than originally anticipated.
The delayed recovery, coupled with high debt levels, were not enough to support the company's credit rating. Group debt to EBITDA is expected to remain at 6.0x to 6.2x in 2021 and 3.1x and 3.3x in 2023.
The ratio of funds from operations to debt is expected to be 19-21 percent in 2022 and 26-28 percent in 2023. These are beyond the threshold for the BBB- rating, it said.
However, S&P maintains a stable outlook on the group on expectations that its credit quality will stabilise. The company is coming to the end of a major investment cycle, which has included a land purchase for an expansion of Resorts World Sentosa in Singapore, investment in a theme park and other assets in Malaysia and expansion in New York.
S&P states that the ratings on the group's units are tied to that of the parent company.
"GENT will provide strong long-term support to these group companies, even under stressed conditions," it said. "This is mainly due to their strategic importance to the group's branding and operations."