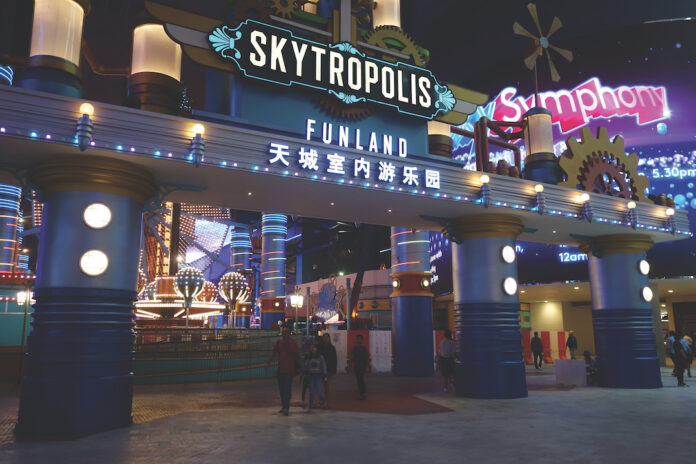 Malaysia is currently going through a spike in Covid cases due to the Omicron variant, though Maybank says it's cautiously optimistic the impact on the gaming industry will be limited this time around.
Analyst Samuel Yin Shao Yang points to the relatively low mortality rate from this version of the virus and studies the impact on gaming and leisure in Australia, the U.K. and the U.S., which have all gone through a massive spike in cases due to the variant.
"To our positive surprise, interest in retails and recreational activities, (which presumably includes gaming) in each of the three countries was only impacted in a minor way," he said. "Positively, Las Vegas Strip gross gaming revenues continue to trend strongly."
Maybank has a positive view for the prospects of the industry in Malaysia, concluding that Malaysians are still inclined to participate in gaming as long as the risk of serious health implications is low.
The firm analyzed the gross jackpot sales for the country's Number Forecasting Operators and found that they continue to trend strongly.
Malaysia's Covid cases hit a six-month high this week, reaching 24,340 on Monday. In prior outbreaks, such levels would have triggered draconian lockdown measures.
Malaysia has said it will reopen its doors for quarantine-free travel for vaccinated travelers from March 1st as it seeks to reboot tourism. It has also re-established vaccinated travel lane corridors with neighboring Singapore, however, there is a quota system in place meaning that traffic is nowhere close to pre-pandemic times.
However, that's not a major issue for the country's only integrated resort – Genting Malaysia's Resorts World Genting – which is one of the few in Asia that is not reliant on tourists for revenue due to a strong domestic client base.
Although local muslims are not allowed to gamble, the country has a highly diverse population, with Chinese making up 22.4 percent and ethnic Indians accounting for around 6.8 percent.
Genting Malaysia recently opened its long-awaited SkyWorlds theme park, which is expected to be a strong driver for visitation,
The RM10.38 billion ($2.46 billion) Genting Integrated Tourism Plan (GITP), as it is known, involved the addition of new hotel rooms, expansion of the casino floor, as well as more retail and food & beverage. The initial investment was slated to be MYR5 billion, though the company announced it had doubled its spending plans in 2016.
Genting has estimated that the park will help boost visitation to the resort to 30 million in the longer term, compared with the pre-Covid high of 24 million in 2019. Maybank has said it's more conservative and expects the park to help attract 26-27 million visitors.
The park itself is forecast to be loss making due to the high depreciation costs involved, which will run at about MYR330 million per annum, assuming a 10 percent rate.
However, the increased visitation will drive further spending in other areas of the property, including gaming.
According to Maybank's analysis, the extra two to three million visitors a year relative to the pre-Covid high may add between MYR120 million and MYR180 million in annual EBITDA. Its forecast is based on average mass market gambling revenue per patron of MYR150.
Other investment analysts are also bullish about the prospects for Genting Malaysia this year, predicting a return to profit after Covid-induced losses in 2021.
RHB Investment Bank said recently that it expects both Genting and Genting Malaysia to return to profitability in 2022, despite the potential downside risk from Omicron on earnings recovery.
"Many countries are now better equipped and nimble in handling the pandemic. Coupled with the massive cost rationalisation efforts undertaken previously by the casino operators, these should partially cushion the impact. Both the casino operators will resume recovering after the Covid-19 situation stabilises," said the brokerage, in a report picked up by The Edge Markets.