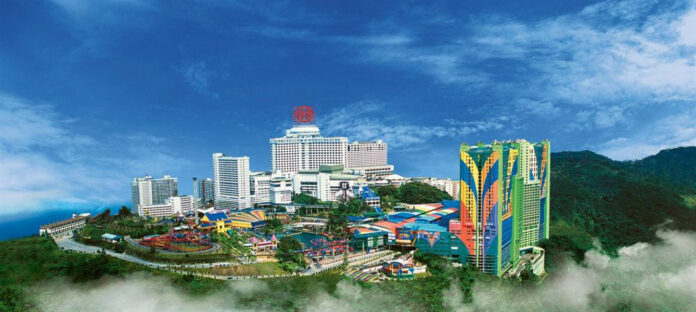 Genting Malaysia is seeing a good recovery from Covid as borders have reopened, although inflation may be a concern going forward, RHB Research wrote.
According to ground checks, hotel rooms were fully booked at Resorts World Genting at the weekends, local media reported RHB as saying. 
"We were also pleasantly surprised by the large casino crowd on a Wednesday afternoon. As Malaysia's and Singapore's borders have reopened, we think that RWG and Resorts World Sentosa (RWS) are likely ramping up efforts to attract tourists from the region," the firm said.
RHB said that Malaysia is also likely benefiting from a weaker currency, which makes now makes it a cheaper destination for regional tourists. However, it adds that historically, about 80 percent of the resorts' clients are locals.
Despite the strong recovery, RHB notes that persistently high inflation rates may eat into discretionary consumer spending going forward. This could impact both gaming and non-gaming, it said.
RHB has an overweight rating on the gaming industry.