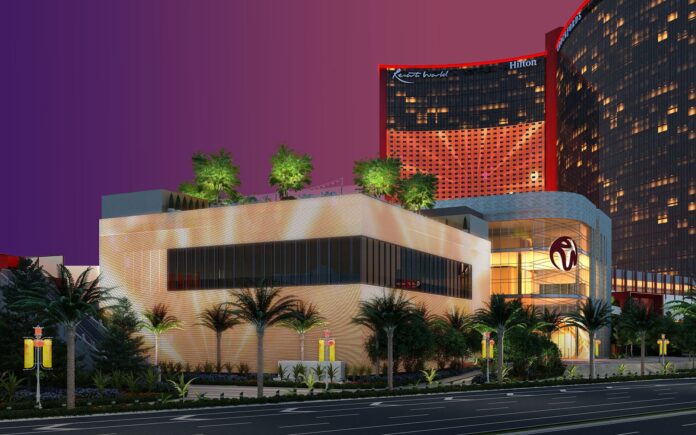 Genting's Resorts World Las Vegas (RWLV) is seeing a ramp-up in occupancy and has been cash-flow positive since it opened last year despite the challenges brought by Covid, property president Scott Sibella said.
Sibella was speaking in a videotaped address to ICE London's International Casino Conference.
He said Las Vegas is now beginning to see the return of convention business, as well as the return of some international travel.
"We worked hard to open on time and on budget," he said. "We anticipate travelers to Las Vegas will continue to improve and we hope to take advantage of the pent-up demand."
The $4.3 billion Resorts World Las Vegas opened in June last year. It was the first fully new property to be built on the Strip in more than a decade.
It has 3,500 rooms distributed across three premium Hilton brands. The casino has 117,000 square feet of gaming space, with some 120 tables and 1,400 gaming machines, as well as state-of-the-art technology and nightlife concepts, such as Singapore's Zouk Club. It also has a 5,000-seat auditorium featuring acts including Katy Perry and Celine Dion.
Sibella said the property sits on an 88-acre plot, but so far has only developed 42 acres, leaving plenty of scope for future development.
Walking ICE delegates through some of the key features of the property, Sibella said that the adoption of technology at RWLV is what really sets the property apart.
"We offer a variety of new age tech advancements across the resort, allowing guests to access almost everything via a mobile device," he said. "Our vision was to develop an advanced casino floor that offers convenience, rewards flexibility, accuracy, and accountability."
He said the initial response from customers to the technology had been favorable.
Despite Sibella's upbeat comments, some analysts have said the ramp-up had been slower than they had anticipated.
According to estimates from Nomura, Resorts World Las Vegas reported revenue was MYR716 million ($170 million), whilst EBITDA was MYR96 million ($23 million) in the quarter, a slight fall from that of 3Q21.
"Given consensus' expectations of a continued ramp-up in RWLV, this performance might come as a negative surprise," said the analysts in a February note.