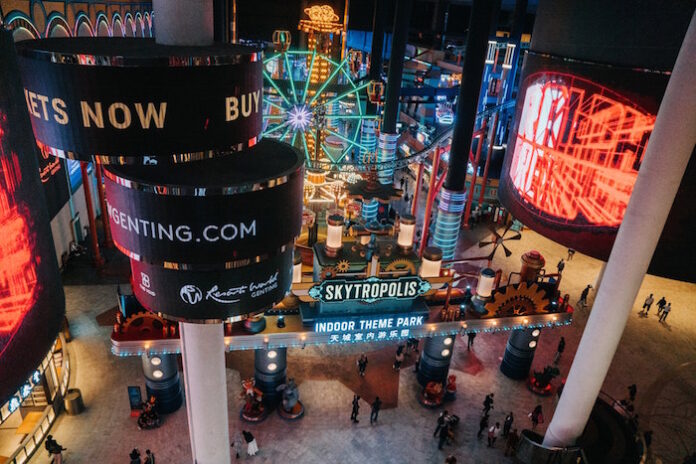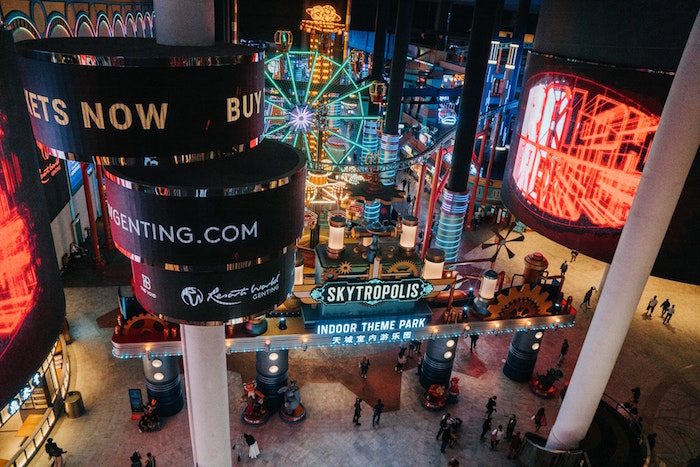 The ongoing pandemic is keeping the ratings agencies on their toes as they seek to assess the impact of the slower-than-expected recovery on the balance sheets of operators which made significant capital commitments back when the future had looked bright.
This week it was the Genting Group's turn once again to feel the sharp end of Fitch Ratings' pen, with its outlook downgraded to "negative" from "stable." It's the second time in a month that Fitch has tweaked its verdict on Genting, having actually cut its long-term issuer default rating to BBB from BBB+ on October 16.
Fitch says the latest revision reflects the risks around Genting's ability to cut leverage back to 3x by the end of 2023. 
"The Negative Outlook captures the risk of a much slower gaming recovery than our current forecast such that Genting's leverage is elevated for an extended period," it said. "This may result from recurring waves of infection, leading to intermittent border closures and continued strict social distancing."
Genting has properties across the globe and is scheduled to open another in Las Vegas in summer next year. While its Genting Malaysia resort has seen strong local visitation to support revenue, its property in Singapore is heavily reliant on foreign visitation and borders remain largely closed to the island.
Its casinos in the U.K. had reopened, but have been forced to shut again as a second coronavirus wave sweeps across Europe and Resorts World Bimini in the Bahamas also remains shut. 
Fitch forecasts Genting Singapore's EBITDA won't return to pre-pandemic levels until 2023, compared with a previous forecast of 2022. The full ramp up of RWLV is now expected to be delayed until 2024, versus a previous forecast of 2023.
All of which points to little wiggle room to cut debt. 
As well as completion of RWLV, the company has committed to an SG$4.5 billion expansion in Singapore, is completing investments under a 10-year plan in Malaysia and is adding a new hotel at its Resorts World New York Casino next year. 
To be sure, Genting's not the only company under Fitch's ratings spotlight. It's interesting reading to look at the comparative ratings and the explanations for the assessment.
For example, Genting and Australia's Crown Resorts have the same risk profile and are rated at the same level. Genting has larger operations and greater geographical diversity, but Crown has a stronger financial profile and is seen as being able to deleverage back to 1x by June 2022, helped by a strong domestic market.
However, Crown's negative outlook stems from its weak corporate governance structure, which was on full display again this week as the suitability inquiry in New South Wales heard closing arguments.
There, counsel arguing the case have put forward that the company is "unsuitable" to hold its Sydney license prompting New South Wales Premier Gladys Berejiklian to seek advice on whether she can force the company to delay the opening of its $2.2 billion Barangaroo casino.
She has said that she may allow facilities, such as the hotel and restaurants to open, but potentially not the gaming operations pending the ultimate decisions by regulators on the license issue.
When it comes to U.S. casino giant Las Vegas Sands, Genting has a higher rating. That's due to a more diversified gaming operation and its past record of maintaining a more conservative balance sheet.
LVS is highly reliant on Macau, where there are risks around concession renewal in 2022. That dependence looks set to rise still further as the company is seeking to sell off its Las Vegas assets. Still, if it manages to raise the $6 billion price tag for the Venetian and Palazzo, it will have plenty of scope for debt reduction, or indeed further expansion.
While some analysts had warned that the company may find it hard to find buyers given the impact of the pandemic on corporate balance sheets, two companies came forward this week to say that's not the case.
MGM Growth properties said it still sees significant potential in Las Vegas and that it does think that amount of capital could be deployed. Executives on a call didn't say whether or not they have initiated talks. Vici Properties was another that put up its hand.