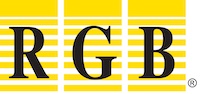 Malaysia-listed RGB International recorded a narrowed loss of MYR5.6 million (US$1.3 million) in 3Q21, attributed mainly to a rise in revenue in the quarter compared to the prior-year period. 
Said revenue reached MYR70.1 million, up from MYR40 million in 3Q21.
RGB International said this was driven by an increase in revenue from its Sales & Marketing segment – namely due to an increase in the number of products sold and variation in product mix.
It also saw a boost in revenue in its Technical Support and Management segment, due to more outlets resuming operations in the quarter.
Looking to the future, RGB said that it expects global economic conditions to continue recovering, aided by the progressive roll-out of mass vaccination programs and reopening of border restrictions.
"However, we expect market conditions to remain volatile for the remainder of 2021 due to the uncertainties amid the fluidity of the COVID-19 situation especially in the countries where the Group operates. Amidst all these challenges, the Group foresees some recovery in the gaming market and therefore a better performance for the year 2021."
"The Group is optimizing its existing resources to increase the revenue during this unprecedented period and at the same time embarking on new avenues by implementing remote gaming solutions for land-based casinos in regulated markets. The Group has also put in place stringent health and precautionary measures at all its properties to comply with the relevant standard operating procedures and to ensure the safety and well-being of its employees and visitors at all times."