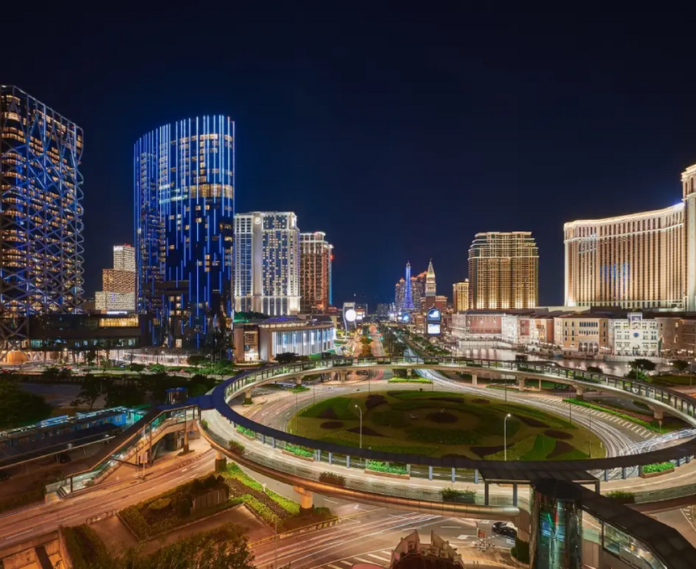 Analysts at ratings agency Moody's are expecting Macau's gross gaming revenue this year to rise to just 45 percent of 2019 levels 'because of the extent of deterioration during the pandemic, and strict regulations on junket operations that will constrain the VIP segment'.
Given the downfall of junkets in Macau, the group notes that 'the mass market segment […] will drive the overall increase in GGR', with estimates it will improve to 75 percent of 2019 levels in 2023.
Analysts Gloria Tsuen, Adam McLaren and Keun Woo Park note that 'such a pace will be comparable to the recovery in Las Vegas in the second half of 2020 when tourists started returning and gaming win recovered to around 80 percent of the level in 2019'.
This period precluded a continual rise in Vegas from the spring of 2021.
Looking at 2024, the analysts are expecting GGR to reach 60 percent of 2019 levels, with mass GGR equaling those seen in the year before the pandemic.
However, the recovery spread will not be equal amongst Macau's six gaming concessionaires, notes Moody's, with Macau-focused companies SJM and Melco to 'not return to pre-pandemic levels until 2024′.
The group notes this 'is partly because of their shrunken VIP business and also amid ramp-up costs at their new properties'.
The group refers to the continual ramp-up of SJM's Grand Lisboa Palace, which opened in 2021, and the new phase of Melco's Studio City.
Looking at concessionaires with US-based gaming parent companies, the group notes that MGM Resorts, Wynn Resorts and Las Vegas Sands 'are better positioned to improve their financial metrics quickly. Their much earlier recoveries in markets like Las Vegas, Singapore and regional US gaming markets have partially offset the prolonged weakness in Macau'.
Interestingly, Moody's did not make mention of Galaxy Entertainment Group, which commands the second-largest hotel room number and has largely been targeted as the operator best-positioned (or possibly second-best positioned), to take advantage of Macau's new paradigm under the new gaming licenses which came into effect in January.