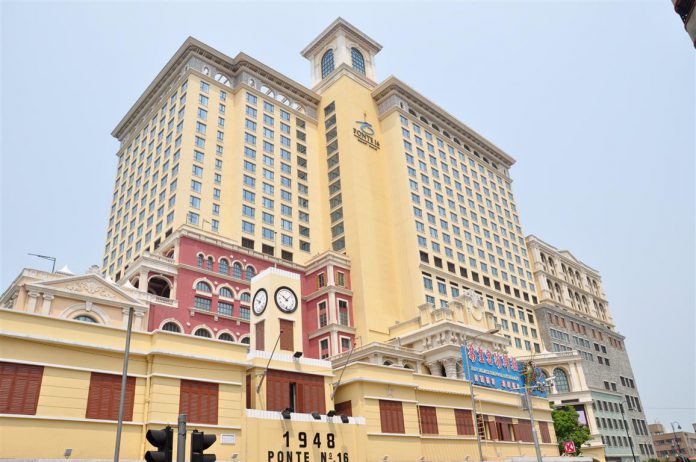 Success Universe Group, an investor in Macau's Ponte 16 posted a profit of HK$4.9 million for the year ended December 31, 2021. 
This was despite revenue more than halving to HK$151.1 million in 2021, down 58 percent from HK$363.8 million in the prior year period. Success Universe said that its shared loss relating to Ponte 16 significantly decreased in the full year 2021, to HK$48.7 million compared to HK$145.7 million.
Looking at its gaming business, Success Universe said that effective pandemic prevention measures allowed visitation from Mainland China during the year, which culminated in encouraging GGR performance in the first half of the year with a peak during the Labor Day Golden Week.
Despite the outbreak of the delta variant in June and the discovery of local Covid-19 infections in September, which cooled sentiments, tourist visitation generally resumed steady recovery during the fourth quarter of the year, it said.
"In line with the market recovery, Ponte 16 achieved better results YOY in 2021 and maintained its core competitiveness as a key visitation spot in Macau resulted from its strong cultural resources in the Inner Harbor area."
As of December 31, Ponte 16 had 101 gaming tables, consisting of 91 mass tables and 10 high limit tables. The average occupancy rate at Sofitel at Ponte 16 was over 50 percent in 2021, it said.
"During 2021, Ponte 16 leveraged its resources and launched the "OLA 澳優遊" ("OLA"), a one-stop platform featuring travel information and promotions in Macau, which was collaborated with local small and medium enterprises, including merchants, hotels and hostels to provide discounts and privileges to the consumers.
Since the launch of OLA in November 2021, approximately 70 merchant partners and over 50,000 online viewers from the website and social media were recorded. This has helped Ponte 16 in strengthening its market presence, and firmly secured itself on the fast track to recovery once the COVID-19 pandemic is under control.
The directors of the company did not recommend any payment of a final dividend for the year.