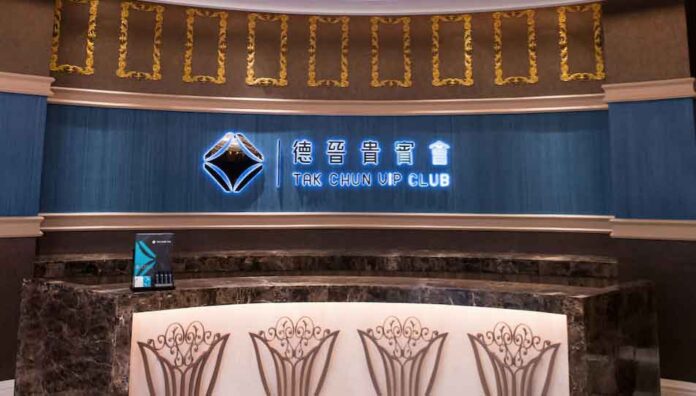 Macau courts on Wednesday heard that Macau's former second top junket operator Tak Chun had operated under-the-table bets with rolling turnover of HK$34.91 billion ($4.46 billion) between April 2014 and February of 2020.
According to a Macau Judiciary Police (PJ) officer, some 3,908 under-the-table bets were conducted in 39 VIP rooms and gaming venues in the SAR during the period, with Tak Chun allegedly making illegal profits of $1.5 billion ($191.44 million), reports Macau Business.
The scheme was allegedly led by Tak Chun boss Levo Chan, using two companies he allegedly owned and taking advantage of the junket's resources.
Chan is currently on trial alongside eight other defendants, having been charged with money laundering, fraud, involvement in a criminal syndicate and running illegal gambling.
In Monday's court session, a PJ agent noted that the authorities had received a file from mainland Chinese police detailing over 658,000 bets handled by Tak Chun between 2014 and 2018, notes the publication, with more than 3,400 of these bets deemed illicit.
Macau's PJ says they had calculated the alleged $191.44 million in alleged illicit gains based upon the provided file alongside another document directly labeled "under-the-table betting" of one of the two subsidiaries allegedly operated by Chan.
The activities were alleged to have taken place both in Tak Chun's VIP rooms as well as other venues.
The court also heard tapes of wiretaps taken between 2018 and 2019, notes Macau Business, which the PJ says detail instructions from Chan to others about under-the-table bets.
The case against Chan and the others was opened in 2019, with the arrest of Chan and the other defendants taking place in January of last year.