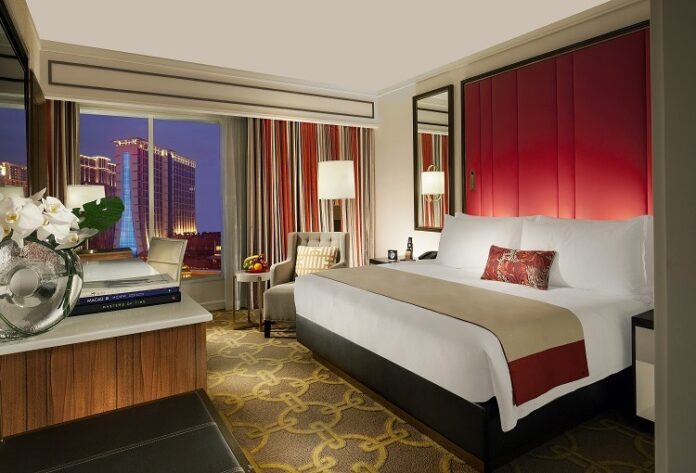 Macau's average hotel occupancy rate during the month of November fell by 7.8 percentage points yearly, recording just 38.7 percent occupancy during the month, as COVID prevention measures limited visitation.
In total, some 409,000 guests stayed at hotels in November, down by 17.2 percent year-on-year.
Of the total, mainland Chinese guests amounted to 323,000, a drop of 19.8 percent yearly, while local guests, totaling 61,000, fell by 2.6 percent yearly.
The average length of stay at the hotels was the same as November 2021, at 1.7 nights.
Overall during the first 11 months of the year, Macau recorded a hotel occupancy rate of 38 percent, down 11.6 percentage points year-on-year.
The number of guests also fell, by 22 percent yearly, to 4.65 million, however average length of stay was consistent with the previous year, at 1.8 nights.
Following the implementation of the eVisa scheme with mainland China, the number of visitors joining local tours increased by nearly 30 percent yearly, however the increase only amounted to 2,400 visitors. For the first 11 months of the year just 29,000 visitors joined local tours, a fall of 21.4 percent yearly.
Macau is now hoping to capitalize on the change on entry requirements, after quarantine on arrival was eliminated, finally receiving approval from mainland authorities for tour group entry. The city already welcomed the first foray of a tour group from Hong Kong, with expectations that travel will gradually ramp up ahead of the Chinese New Year holiday.