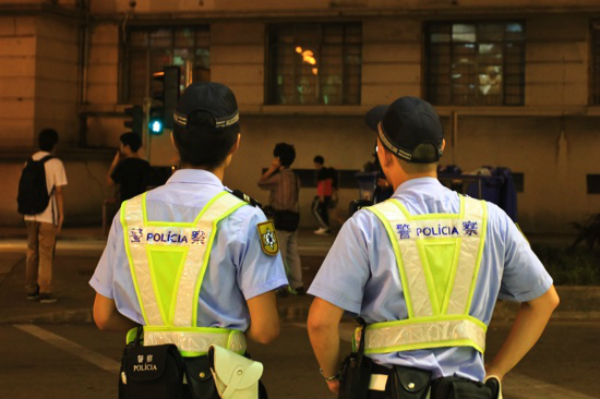 Macau authorities say that 'gaming-related' crime was down by 48.8 percent in the first nine months of the year, with just 257 crimes registered during the period.
Macau's Secretary for Security said the drop in gaming-linked crimes was due to the decrease in tourist numbers due to the pandemic-related travel restrictions "in neighboring regions and Macau".
Visitor arrivals during the first three quarters of the year totaled just 4.36 million, down 24.2 percent yearly, with just 1.74 million overnight visitors, a near 40 percent yearly drop.

The police saw an 84 percent drop in the number of kidnapping cases, with just one registered, while 65 gaming-linked fraud cases were discovered (down by 99 yearly).
In addition, some 25 cases of loansharking were registered, down by 30 compared to the same period of 2021.
Police intercepted some 2,899 people linked to illegal money exchange activities, a drop of 55 percent yearly.
Overall, Macau opened 7,329 criminal investigations during the nine-month period, a drop of 16.7 percent yearly, with police noting a continual tendency for decreasing case numbers which it notes could be due to 'the intensity of crime prevention effects by police and the reduction of outdoor activities due to the pandemic'.