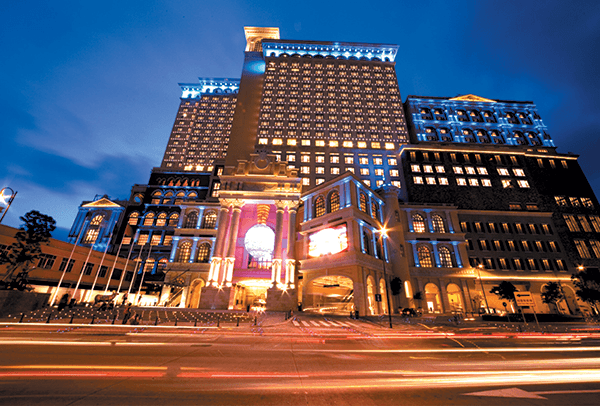 Success Universe, the operator of Ponte 16 in Macau, has managed to reduce its 1H21 loss by over 60 percent despite a 90 percent plunge in revenue.
In early August the group noted it was suspecting an overall reduction of loss for the period of between 50 and 70 percent.
In total, the group registered some HKD35.38 million ($4.54 million) in revenue during the six months, with its loss falling to HKD52.76 million, as compared to HKD132.26 million in the same period of 2020. The company said the narrowing of the loss was due in part to a fair value accounting gain on investment properties, compared with a fair value loss a year earlier.
During the six months, the group accumulated a loss relating to Ponte 16 of some $30.3 million, a 53 percent drop year-on-year.
The group notes that Ponte 16 did see improvements in gaming and occupancy performance during the period, with business performance recovering "to almost half of pre-pandemic levels", while the average occupancy rate of Sofitel at Ponte 16 "reached over 90 percent during the Labour Day Golden Week".
The group notes that it has implemented "cost control measures and streamlined its operating procedures to enhance efficiency" at the property.
It currently operates 93 gaming tables at Ponte 16 – 86 mass gaming tables and seven high-tables.
During the period the group recorded an adjusted EBITDA loss of $41.4 million down from the $93.3 million loss recorded in 1H20.
Success Universe also said it was able to extend the maturity date on its loans and revise down the figure of one loan from $735 million to $500 million.
It's acting as 49 percent guarantor for the amended HK$500 million agreement, used to assist Ponte 16 in refinancing its existing facilities, general working capital, and to finance the payment of the land premium.
Given the first-half results, the company is not recommending the payment of an interim dividend for the period.
The group notes that "the pandemic remains a significant drag on Macau's GGGR and tourist visitations" but that "the Group is confident that the Macau government is capable of coping with the rebound of the pandemic" – following the local cases registered in early-August, breaking the city's near-500 day run without local infections.
The operator also notes that "Macau will enjoy a first-mover advantage in the revival of tourism demand" and that "Ponte 16 will maintain its market share by leveraging on its advantages" and the "cultural resources" of the region it's located in , specifically via "a joint promotion with local retailers, restaurants and souvenir shops […] in order to boost local consumption".