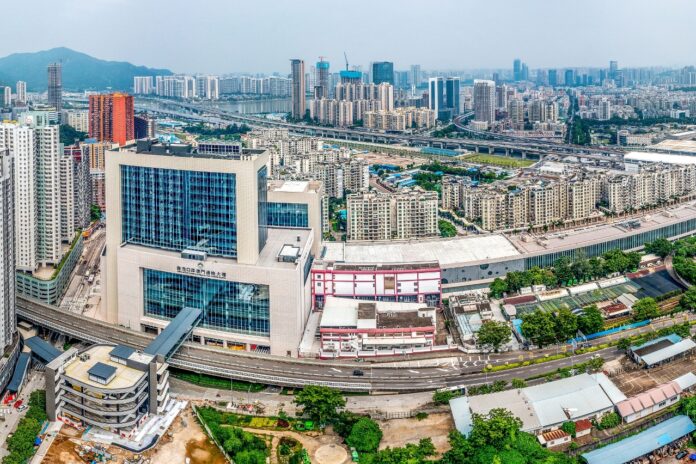 Macau will open a new 24-hour border crossing with Zhuhai on September 8th at 3pm, with the capacity to handle 200,000 people per day.
The new Qingmao border is specifically designed to "alleviate the migratory pressure on the Gongbei-Border Gate crossing", the primary point of entry into Macau, using 50 channels and two manual inspection channels on each side. Two other manual inspection channels are set to be added later on both the Macau and China side.
The new border crossing building is located on the China side of the border, with an elevated walkway extending across the border from Macau's Ilha Verde neighbourhood.
The group notes that the new border is equipped with sophisticated detection equipment to conduct customs inspections of people and baggage "in a non-invasive manner". This includes X-ray scans of those crossing the border. Amongst the ongoing pandemic those crossing the border will be subject to both temperature scans and X-ray scans.
The agreement between the Guangdong and Macau governments for the border was initially signed in May of 2012, and the project was approved in April of 2017. Work started on Qingmao border in early 2018 and was finished in May of 2021.