Macau welcomed some 451,047 tourists during the seven-day Golden Week, starting January 21st, a yearly uptick of 297 percent and a strong impetus for the city's return to normal after eliminating the majority of its entry requirements on January 8th.
The city booked an average of 64,435 tourists daily during the period, with peak in arrivals seen on January 24th, the fourth day of the holiday – with visitor arrivals totaling 90,391 – up 311.5 percent yearly.
The final day of the holiday saw some 63,747 tourists enter the SAR and expectations by industry professionals are that Macau will continue to see an average of 30,000 to 40,000 tourists daily as the city continues to return to normality.
The large spark in tourism was driven by mainland Chinese tourists, but strongly supported by arrivals from Hong Kong, which totaled 164,672 during the seven-day holiday – a staggering increase of 2,601 percent yearly.
Average hotel occupancy during the holiday reached 85.7 percent, in line with expectations and still constrained by a lack of manpower as hotels continue to ramp up after the pandemic. The figure was a 22.4 percentage point yearly increase
The highest level of hotel occupancy topped out at 92.1 percent on the 24th, corresponding with the highest level of visitation.
Room rates also rose by nearly 50 percent yearly during the CNY holiday, reaching MOP1,575 ($195.3).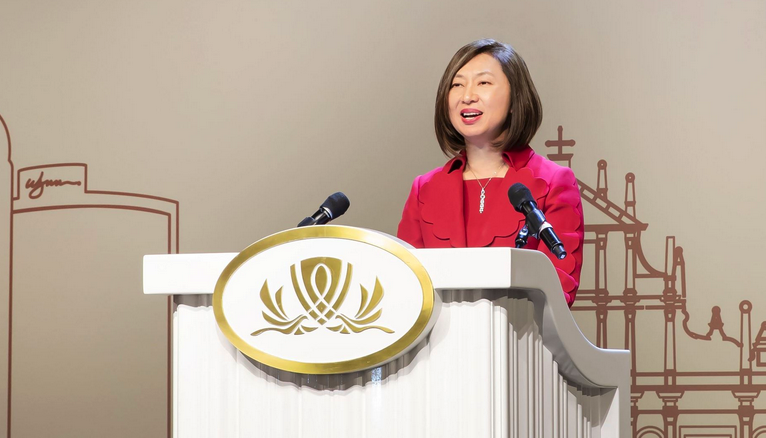 Wynn Macau Vice Chairman and President Linda Chen told media that she was happy with the occupancy results and hopes it will continue.
"The hotel occupancy has been very satisfactory. I hope that this trend will continue long-term. We need to maintain the good work currently ongoing – not only the hotels and tourism sector but also pursuing the common goal of development of Macau's diversified tourism products".
The president of Macau's Industrial Association told media that Hong Kong would continue to be a feeder market, pushing for more routes between the two SARs, which are currently ramping up.
"I believe that between February and April it will be possible to reinforce the marketing to international tourists who visit Hong Kong and then come to Macau," he told the local broadcaster TDM.
The head of Macau's tourism office also expressed content over the increased number of Hong Kong visitors, which it's encouraged by offering programs such as free return tickets to HK visitors staying at least one night in Macau.