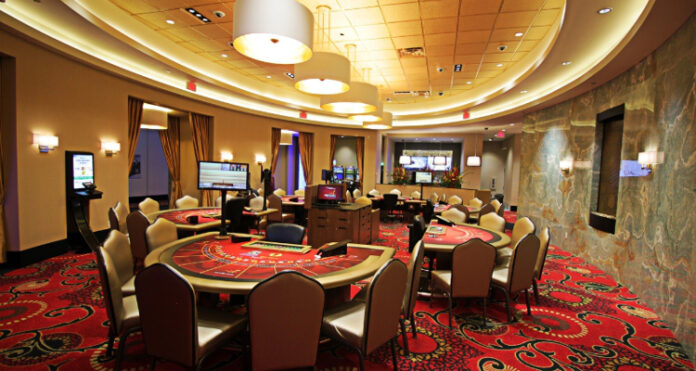 There have been some positive reports this week, talking about optimism over Macau's medium-term future, led by the premium mass and mass markets.
Without a doubt these are the higher margin businesses that operators have been cultivating for some years now, so the fact that premium appears to be leading during the recovery process is good news.
What's less optimistic however is the outlook for VIP, which is decidedly more murky. Bernstein Research noted this week that VIP is unlikely to recover fully for "the foreseeable future."
The firm notes that although the sector has been in structural decline even pre-Covid, it's still an important part of the business in Macau. It accounted for 39 percent of gross gambling revenue last year and a mid-teens percentage chunk of EBITDA, so it's absence will be felt. 
Bernstein expects the VIP sector to decline at a compound average rate of 4 percent through to 2023, when it still expects the business to be below its 2015 levels.
There had been mounting pressure on the market even before Covid-19 struck. China's economy was slowing due to rising trade tensions with the U.S.; Beijing was increasing its focus on controlling capital outflows and junket operators were facing liquidity issues. 
Bernstein points out that the VIP sector is more important to Wynn Resorts, Galaxy Entertainment and Melco Resorts & Entertainment, while Sands China only received a quarter of its GGR from VIP last year. 
So what do the operators themselves say? Wynn Resorts is often viewed as being the most premium amongst the properties, although some analysts say this overlooks its strength in premium mass.
Morgan Stanley notes Wynn has the highest exposure of all the Macau operators to the premium sector. 
In a Q3 investor call, Wynn CEO Matt Maddox explained that the VIP sector has been in consolidation for some time and was therefore unlikely to get back to 2019 levels. It may be down, however, it's not out.
"As far as junkets, again, lots of conversation about junkets, that business is not dead as some people like to say," he said. "We saw it get back to 25 percent to 30 percent of its previous levels. I believe it will continue to consolidate with some of the largest operators, and we will continue to participate in it."
Melco also focused on how it had been shifting its business model to capture a greater share of the premium mass market.
"If you look at our profitability, the junket business or that VIP business represents about 10 percent of our profitability. So it's not a huge portion of where we drive our revenues," said David Ross Sisk, chief operating officer of Macau Resorts and property president of City of Dreams, Macau.
"We've always made big investments towards our premium mass and our mass plus players. And certainly, that's no exception during this downtime that we've had for the COVID," he said.
So far, he noted that the recovery in the company's business volumes post-Covid have been led by mass and premium mass, with the VIP business also being challenged by the visa process.
It's the ongoing delays in a return to visa issuing normality that are still dominating the headlines when it comes to forecasts for Macau's overall recovery.
There is a general consensus amongst analysts that the return of China's e-kiosks and same-day processing will be the real catalysts for recovery. Until then growth in visitation is likely to be steady but slow and as we have also reported this week, prone to setbacks.
Operator stocks took a knock on Monday after weekend news that Hong Kong and Singapore had been forced to delay a proposed air corridor due to a spike in cases in the former city.
Macau has made it clear that it will not consider a travel bubble with Hong Kong, which makes up about 15 percent of GGR, until there have been at least 14 days with no local transmission.