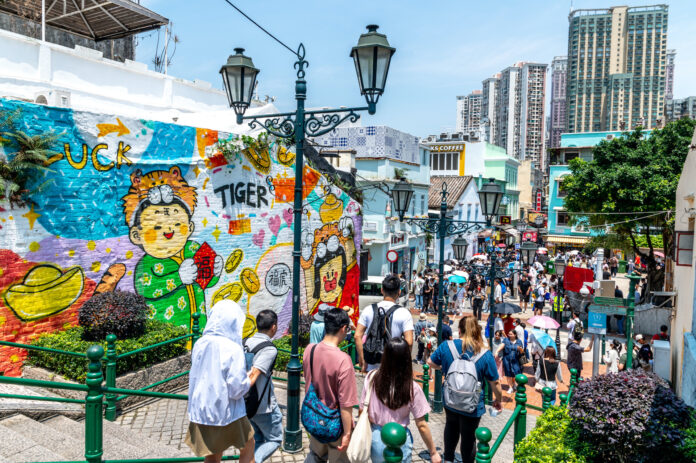 A total of 349,000 tourists came to Macau across all forms of package tours in the first six months of the year, with the market reactivating following the relaxation of COVID-19 countermeasures. 
The information was released on Thursday by the city's Statistics and Census Service. Even though the number of package tourists is gradually bouncing back, the recovery pace remains considerably slower compared to other types of tourists. The mainland-Chinese-originating package business was only reactivated on February 6th, after a circa three-year hiatus.
The 1H23 tally only represents 8.5 percent of 2019 levels, as in the first half year of 2019 there were 4.9 million package tour visitors.
In 1H23, Macau's hotels welcomed about 6 million guests, increasing 130 percent from last year. The average occupancy rate of guest rooms of hotel establishments went up by 40.3 percentage points year-on-year to 78 percent in the same period.