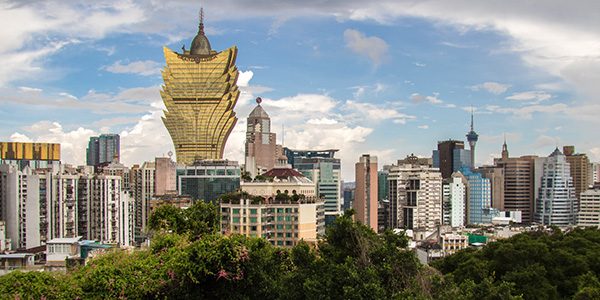 Macau is seeing more visitors, but they are still not spending as much in the city's casinos with gross gambling revenue largely flat in the latest week of April, Bernstein Research notes.
Average daily revenue from April 19 to 25 came in at MOP292 million compared with MOP300 million the prior week. Bernstein said the mass market continues to outperform VIP, but high hold in the latter segment had helped boost GGR.
In terms of year-on-year comparisons, GGR for the week was down 64 percent from pre-pandemic levels in 2019. However, revenue was up 9 percent from March of this year.
The flat GGR numbers come despite a 24 percent increase in visitation in the second half of April.
"The coming May 1 holiday period will be an important test for Macau visitation and GGR as expectations for visitation are reasonably high," the firm notes. "The key question will be average spend as the high rollers may stay away from Macau during the holiday period."
China has extended the May 1 holiday this year to include the first five days of the month and both tourism officials and operators have expressed confidence of a significant uptick in activity during this period.
However, stringent testing requirements to visit Macau remain in place and China has still not resumed issuance of individual visit scheme visas through e-kiosks, which greatly simplifies the process for travellers. Neither has it resumed group travel visas.
Also still missing from the Macau recovery puzzle is the opening of borders with Hong Kong. Although the situation has improved in the latter city, Macau has said it won't allow travel until Hong Kong goes 14 days without a case of local infection. Hong Kong accounts for about 15 percent of Macau's GGR.
For April as a whole, Bernstein expects GGR to be down 64 percent from 2019 and up 4 percent from March. The analysts are still confident of a much strong recovery in Macau GGR in the second half of this year.
Bernstein expects Macau GGR to return to about 64 percent of its pre-pandemic levels this year, with the mass market at about 75 percent and VIP at less than half of its prior amount. This is in line with most analysts' expectations.