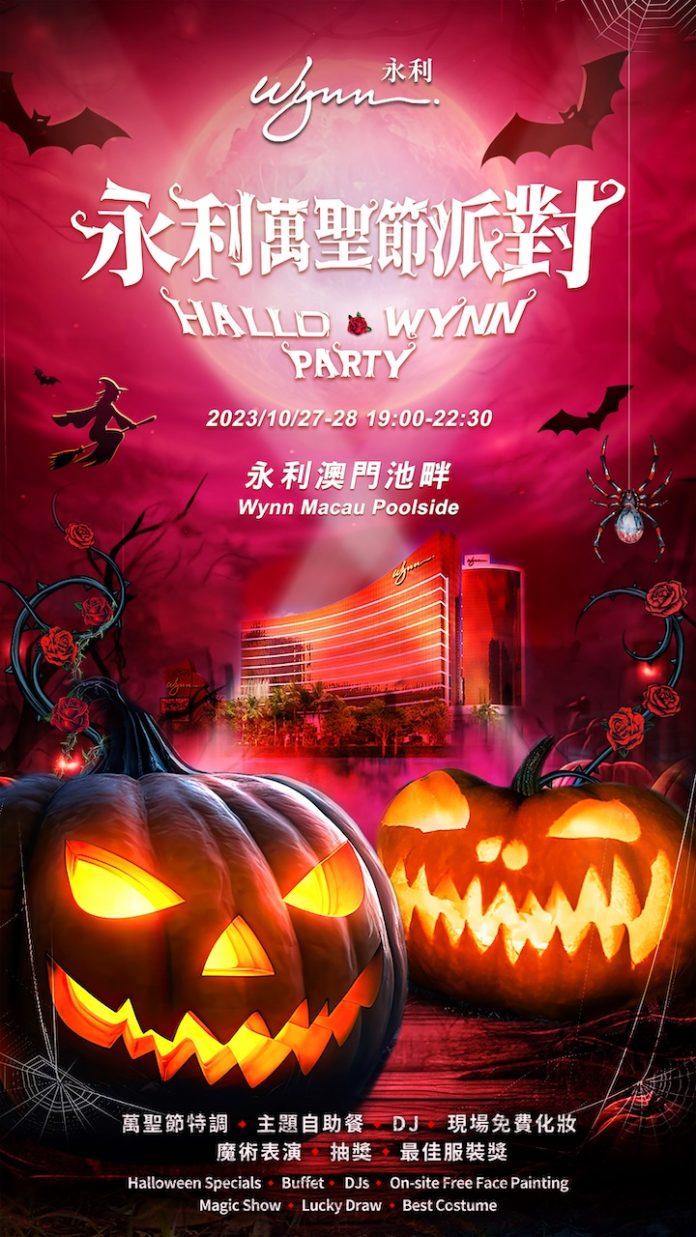 Mystery and intrigue await at Wynn Macau, which will host its first-ever Hallo Wynn Party by the poolside for two nights on 27 and 28 October.
In celebration of the spooky season, Wynn Macau is setting the stage for fright-filled parties full of spine-tingling surprises, great food, good music and exciting entertainment by the pool.
The Halloween-themed buffet will feature frighteningly fantastic delicacies and specially concocted ghoulish drinks.
The haunting décor for the poolside party draws inspiration from European castles and features wicked witches, plump pumpkins, scary bats and dark roses.
Partygoers can also check into a variety of creatively designed photo-op locations to enjoy delicious Halloween treats and drinks, while also taking photographs for some great memories.
Wynn's lineup of electrifying entertainment for the party begins with great vibes from the poolside DJ, and as guests party throughout the evening, they will encounter bone-chilling surprises from creepy characters and mysterious magicians. And of course, guests will get to see fire dance performances and other fun theatrical performances up close, while characters dressed in horrifying costumes will also mingle amongst the crowds, for an even greater element of surprise.