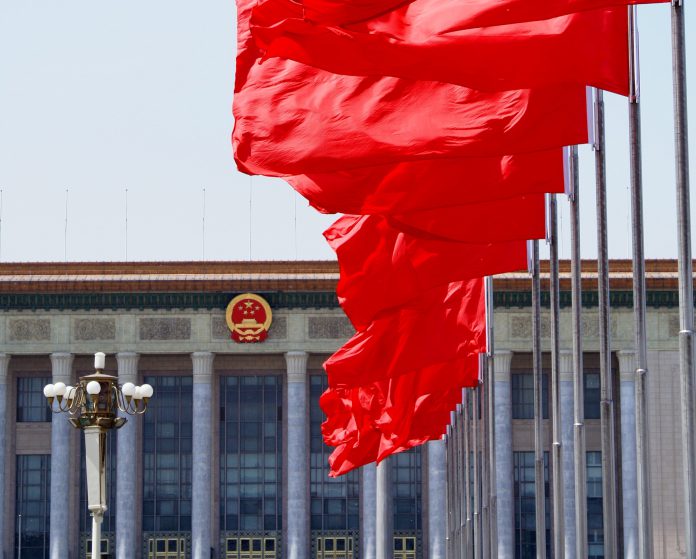 Some Mainland China cities appear to be slowing or tightening the issuance of Macau individual visit scheme visas (IVS), although there is not enough evidence yet to draw meaningful conclusions, J.P. Morgan analysts wrote in a note.
The firm said it had made numerous calls to Mainland immigration officers following media reports this week that some Chinese visitors had not been able to get visa approval to visit Macau and that this may be linked to Beijing's ongoing crackdown on cross-border gambling activities.
J.P. Morgan said the good news appears to be that Guangdong, which accounts for the majority of the city's visitors, does not appear to have had any recent changes in policy. The firm said that it had made calls to the Exit Entry Admin office in multiple cities. Similarly, there was no change at cities checked in Jiangsu, Sichuan or Shandong.
However, it said the bad news was that officials in some cities, including Shanghai, Hangzhou, Dalian, Changsha and Wuhan, had said that getting a Macau IVS visa was harder now, without emergency reasons. Answers as to why this would be the case varied. Some cited Covid in Hong Kong and Macau's proximity to it, while two in Hangzhou said there was an annual limit for a Macau visa now and you could only visit once a year. One of the officials said this was linked to Covid.
Conflicting information
Inquiries in Beijing resulted in conflicting answers. Some officials said there was no change, but some said there was stricter scrutiny and you may only get a visa for emergency reasons. No one said why there was increased scrutiny.
J.P. Morgan said it does not want to speculate on what is happening as it may simply be linked to Covid, however it wanted to provide a "heads up."
Secretary of Security Wong Sio Chak told local media on Thursday that he had received no requests from the Mainland authorities to restrict Chinese suspected of cross-border gambling from entering Macau.
Allin media reported that some visitors with a multi-entrance visa had been prohibited from leaving China on suspicion that they are engaging in cross-border gambling. Others with a business visa had to reapply to explain why they were visiting Macau.
Earlier this month, China called for yet more efforts in its crackdown on cross border gambling.
China crackdown
State Councilor and Minister of Public Security Zhao Kezhi called for high pressure to be maintained, according to a statement posted on the State Council website. He stressed that all networks affiliated with large foreign gambling groups that are operating inside China must be eliminated.
Zhao said there needs to be international cooperation on law enforcement and joint actions in this regard.
The clampdown has already ensnared Suncity Group CEO Alvin Chau and Tak Chun Group head Levo Chan. Both have been charged with organizing illegal offshore gambling rings targeting Mainland citizens and money laundering. A Mainland city issued a warrant for Chau's arrest in late November and he was detained in Macau the following day.
Chan was additionally accused of being head of a triad gang, which carries up to 15 years in jail
The ability to obtain and IVS visa has been a key contributor to growth in Macau. China began reissuing the permits in 3Q20 when it reopened its borders following the first Covid wave. However, it has never returned to the pre-pandemic practice of issuing the visas electronically.
Reinstatement of e-Visas and the resumption of group tours are seen by analysts as critical for meaningful recovery in the Macau market, especially given that reopening with Hong Kong has been derailed by the worst outbreak of Covid since the beginning of the pandemic in that city.
Macau not in the loop
Macau's Secretary of Security says the government has not received any request from mainland authorities to restrict Chinese nationals suspected of cross-border gambling activities from entering Macau.
Speaking to local media, Secretary of Security Wong Sio Chak on Thursday said he was not aware of cases in which business visa holders in the mainland were being asked to re-explain their reasons for entering Macau. 
He said he believes the action from mainland authorities are part of legal enforcement action following laws of the Chinese mainland.