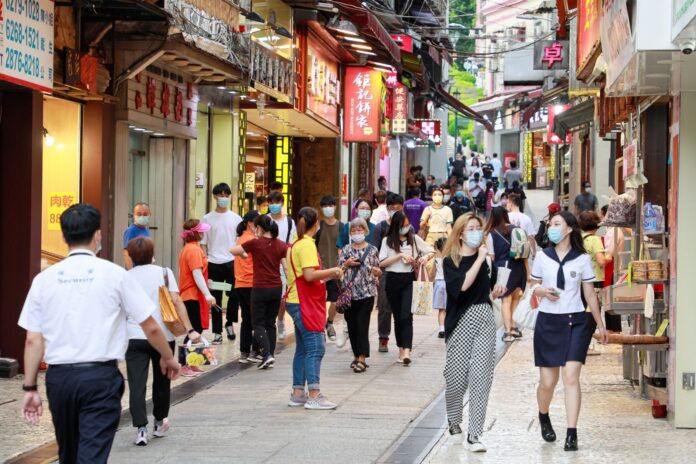 Total visitor arrivals to Macau grew by 270 percent year-on-year in March to 1,956,867, according to the Statistics and Census Service (DSEC). The figure also rose 22.8 percent compared to February.
It is the third month in which tourism numbers have passed 1 million since the pandemic forced the city to close its borders in 2020.

The surge in visitor arrivals was boosted by the easing of entry restrictions and the resumption of air and land connections.
Visitor numbers from the Chinese mainland, the key source market, increased by 160 percent year-on-year to 1,242,358. Of that number, 720,052 traveled under the Individual Visit Scheme, an increase of 690 percent from the same period in 2022.
Macau also saw 622,304 visitors from Hong Kong, up by 1,080 percent year-on-year, while those traveling from Taiwan reached 26,645, a 450 percent year-on-year rise.
In the first three months of 2023, the number of visitor arrivals expanded by 160 percent year-on-year to almost 5 million.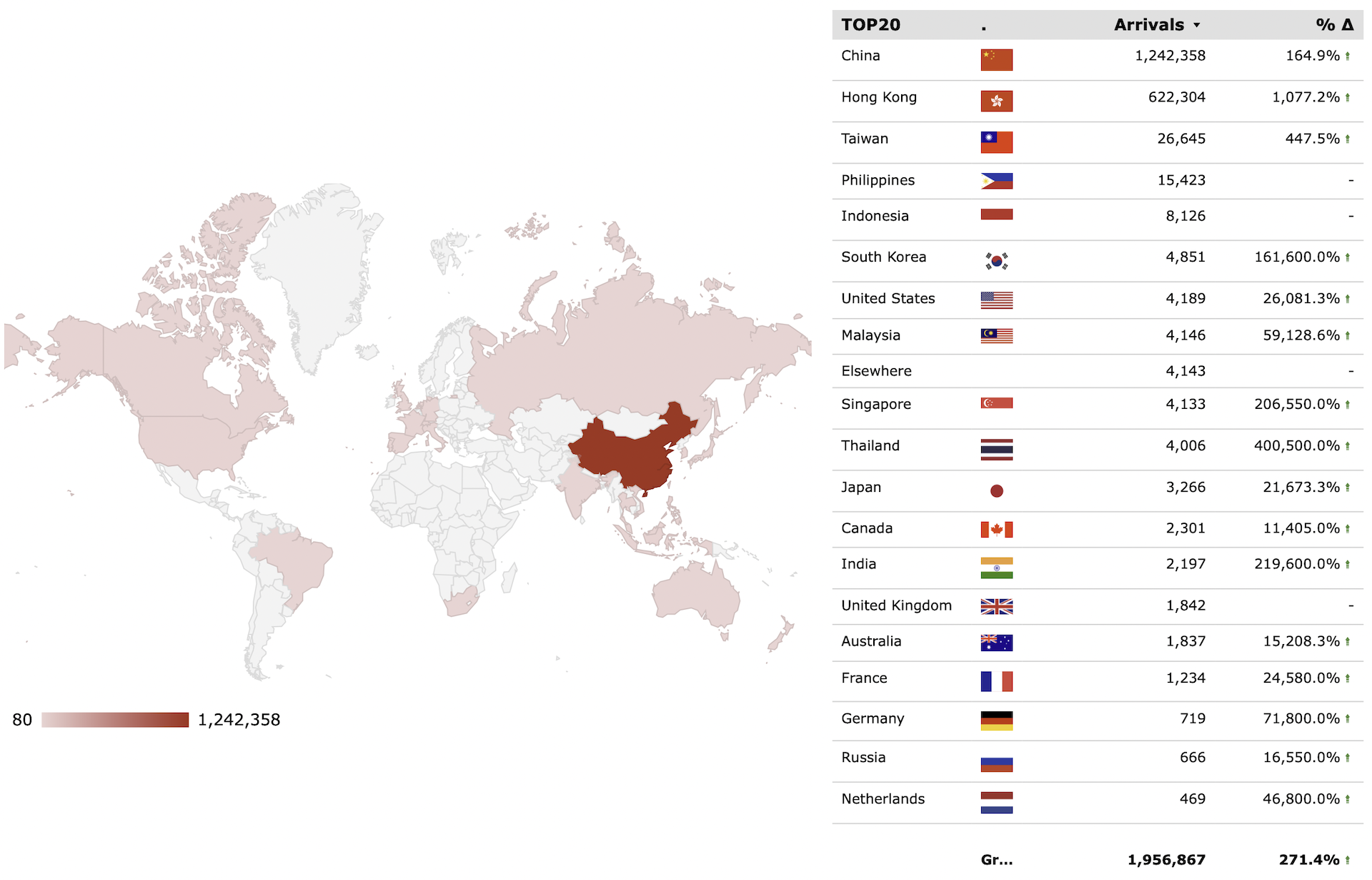 Macau authorities are hoping to average 50,000 to 60,000 daily tourists over the course of the year, with an eventual aim to return to the 40 million annual tourists Macau boasted before the pandemic. However, March's daily tourist number stayed above 63,000.
Current tourism and marketing efforts are focused on promoting Macau as a non-gaming destination, targeting a younger demographic and MICE visitors – aiming for longer stays and increased consumption over the course of their visit.