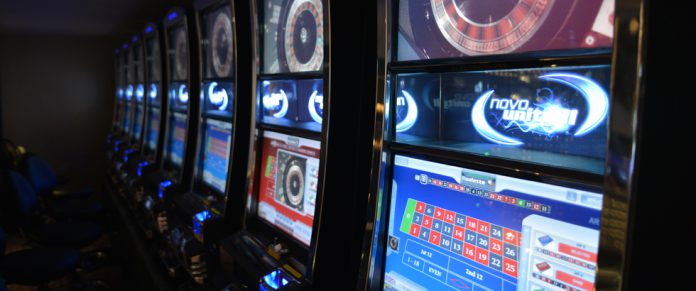 With the number of Electronic Gaming Machines (EGM) in Macau shrinking by 30 percent from pre-epidemic 2019 levels due to new 10-year gambling contracts, the deployment of "All-in-one" gaming machines appears to be a new option, said Mike Lei, secretary of the Macau Association of Young Employees in the Gaming Industry (AMTIJ).
The number of EGM in operation in the market has been reduced from 17,009 in 2019 before the pandemic to the current 12,000, and gaming operators removed more than 5,000 EMG from the market. Lei believes that the business scale will affect the industry's performance.
Lei says that "All-in-one" gaming machines mean the EGM offers more than one game in a single device, which can provide more gaming options to clients in a limited number of EGM.
In addition, he also mentions that the industry needs to expand diversified electronic gambling table products because the casino table games in Macau have been dominated by baccarat, resulting in a too-simple product ecosystem. Despite recent changes in product deployment strategies in response to overseas customer preferences, baccarat will continue to be a mainstream game due to restrictions on the number of gaming tables allowed to operate in the market. Lei says that developing electronic gambling table products can effectively increase the supply of non-baccarat games.
Overseas customers
Expanding customers in overseas markets has become a vital issue for the sustainable development of Macau's gambling industry. Lei points out that although Macau casinos had set up gaming zones for foreigners, he believes that the space of gambling zones was relatively small, and the carrying capacity of customers was also somewhat limited. Therefore, most gambling zones could only cater to high-end customers.
Besides, he revealed that Macau's foreign gaming zones have only gaming tables, and the type of games allocated focuses on baccarat. There is an absence of blackjack and roulette, which are popular games in Europe and the United States or in Southeast Asia.
However, he believes the industry will eventually have to bring foreign customers to general gaming rooms to attract foreign clients constantly.