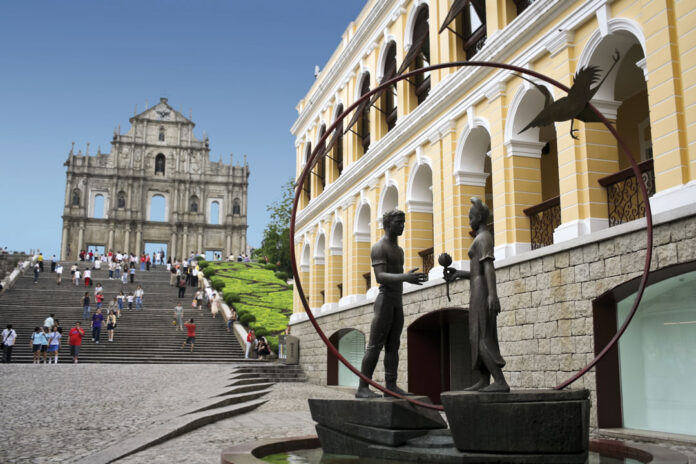 Visitor arrivals to Macau during the month of November fell by 54.3 percent yearly and 36.8 percent monthly to just 366,511, according to official data.
Among the total, visitation from mainland China fell by 56.8 percent, to just 320,267, with some 116,890 visitors traveling under the Individual Visit Scheme (IVS), a 40.3 percent annual drop.
Of the total visitors, 199,778 came from the Guangdong province, a drop of 61.6 percent yearly, the majority of these came from the neighboring city of Zhuhai – at 88,564, a fall of 70.3 percent annually. The city's second-highest Chinese visitor city was Shenzhen, with 27,673 visitors, up 4.8 percent in annual terms.
Visitation from Hong Kong remained depressed, down 29.4 percent annually in November, reaching just 38,562.
Looking at the breakdown, however, regarding tourist numbers, figures fell further, with Hong Kong tourists totaling just 14,422 (down 13 percent annually), Zhuhai tourists totaling 24,562 (down 30 percent annually). Shenzhen tourists figures rose, however, totaling 21,622, up 9.4 percent annually.
Regarding length of stay, visitors averaged 1.9 days, with overnight stay periods increasing slightly to 3.5 days.
During the first 11 months of the year visitor arrivals dropped by 22.9 percent annually, to 5.31 million. Same-day visitation fell by 14.7 percent, to 3.05 million, while overnight visitation was down 31.7 percent year-on-year, to 2.25 million.