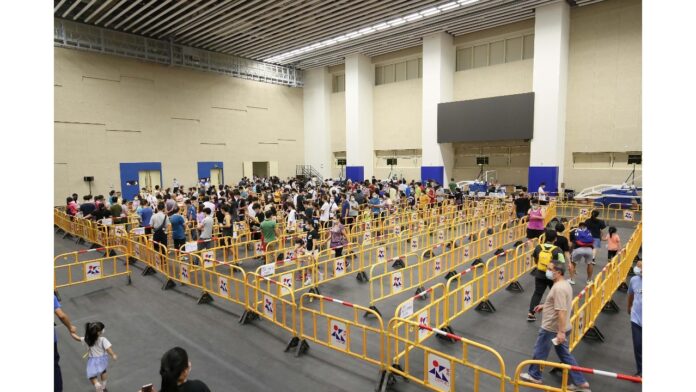 Gross gambling revenue in the week to August 22 was up 55 percent in Macau compared with the prior week, but the month overall will see a sharp deterioration from July and September is also likely to be soft, Bernstein Research said.
In the week of August 16-22, average daily revenue was MOP120 million, compared with MOP78 million prior. Month-to-date GGR was MOP2.4 billion ($299 million), which is down 89 percent from August 2019 and 60 percent from July.
Travel restrictions following an outbreak of Covid in Macau are gradually being eased, while cases in Mainland China have also dropped to single digits, with no cases reported on Sunday. As a result, Bernstein said it expects to see gains in week-over-week revenue going forward.
Macau has seen no new cases since Aug 3 after a mass testing program of all residents and leisure venues have been allowed to open from August 18. The casinos remains operational, though visitation was light.
As of Monday morning, Macau has cancelled anti-epidemic measures for numerous regions in the provinces of Yunnan, Hunan, Hubei and Jiangsu. Those who had been in the regions for the 14 days prior to their entry into Macau will no longer be subject to quarantine but have to show a valid Health Code in order to enter Macau.
The disruptions mean that for August as a whole GGR is likely to be down in the mid 80s percent, while September is also likely to be down in the mid-60s percent compared with 2019. Despite the low case rates, Bernstein said it expects the current Covid restrictions to last well into September with the resulting disruptions to travel to Macau.
"We expect GGR improvement beginning in the fourth quarter, but more significant travel impediment removals are not likely until next year," the firm said.
Macau will ease its negative Covid test requirements for travellers from Mainland China to seven days from 48 hours prior from Wednesday.
To get a meaningful boost in GGR, China needs to reinstate the ability to obtain an individual visit scheme visa electronically and permit the resumption of group travel.