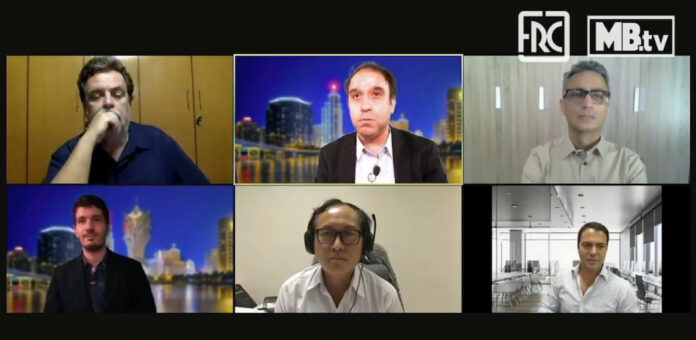 A panel of gaming analysts, academics and lawyers on Thursday said there could be an increase in gaming taxes in Macau, which would be used to offset the shortfall in VIP revenue, Macau Business reports.
The panelists appeared at the "MBtv/FRC Debates" online conference, co-organized by Macau Business and Rui Cunha Foundation to discuss the Government proposed changes to the gaming regulation, currently under public consultation.
Macau's current gaming tax rate is effectively at 39 percent.
Alidad Tash said it was likely that the gaming tax would increase, given that the Macau authorities have been hemorrhaging money over the past two years. 
"I genuinely do not believe the government is going to keep the gaming tax at 34+5 per cent, or 39 per cent. I think it's likely that they will increase it gradually, 2-5 per cent, over a few years, or they will go ahead to take care of that shortfall… as the junkets are basically, slowly diminishing as time goes by," said Tash, quoted by MB. "There is a tax issue that has to be resolved."
Carlos Siu, an associate professor from the Centre for Gaming and Tourism Studies of Macau Polytechnic Institute noted that to achieve a balanced budget at the current tax rate, it would need to average at least MOP200 billion each year. In 2020, Macau saw only MOP60.4 billion in GGR.
"We're addicted to gaming tax," said José I. Duarte, a local-based economist and a senior analyst at Macau Business. "If we are to attack the junkets and the VIP sector and put some discipline… there will of course be some consequences in terms of tax [receipts] and we have to learn to live with much fewer taxes and much fewer leeways than we have nowadays."
The MBtv debate can be viewed on Facebook.