Location, government support, and a complete surrounding touristic environment made Cyprus the right choice for establishing Melco's first European integrated resort, Board Director and President of Melco Resorts & Entertainment Limited, Evan Winkler, said.
In July of this year, the local gaming concessionaire opened its "City of Dreams Mediterranean" on the outskirts of the southern city of Limassol in Cyprus. The 600 million euros ($659.46 million) investment included a 7,500-square meter casino, the largest expo center in Cyprus and 500 hotel rooms and suites.
During a seminar held at the 2023 Global Tourism Economy Forum, Winkler described the process that led to the resort opening, which added one more IR to the group's three properties in Macau and Manila, Philippines.
"Our experience was in delivering that integrated resort model and experience to a fairly affluent group of customers here in Macau or the Philippines. So in the many years since we started looking at Europe, we started looking at opportunities that would fit into our DNA. We were looking to opportunities where we could deliver a premium experience, we already had guests where as part of our resort or marketing services we would already send them to luxury experiences in Europe," Winkler pointed out.
With Melco's Macau properties having a considerable in size, approximately 2,500 rooms each, the company headed by Lawrence Ho wanted a location that could be of large scale both in the number of tourists we could bring in, but also in terms of available land for development.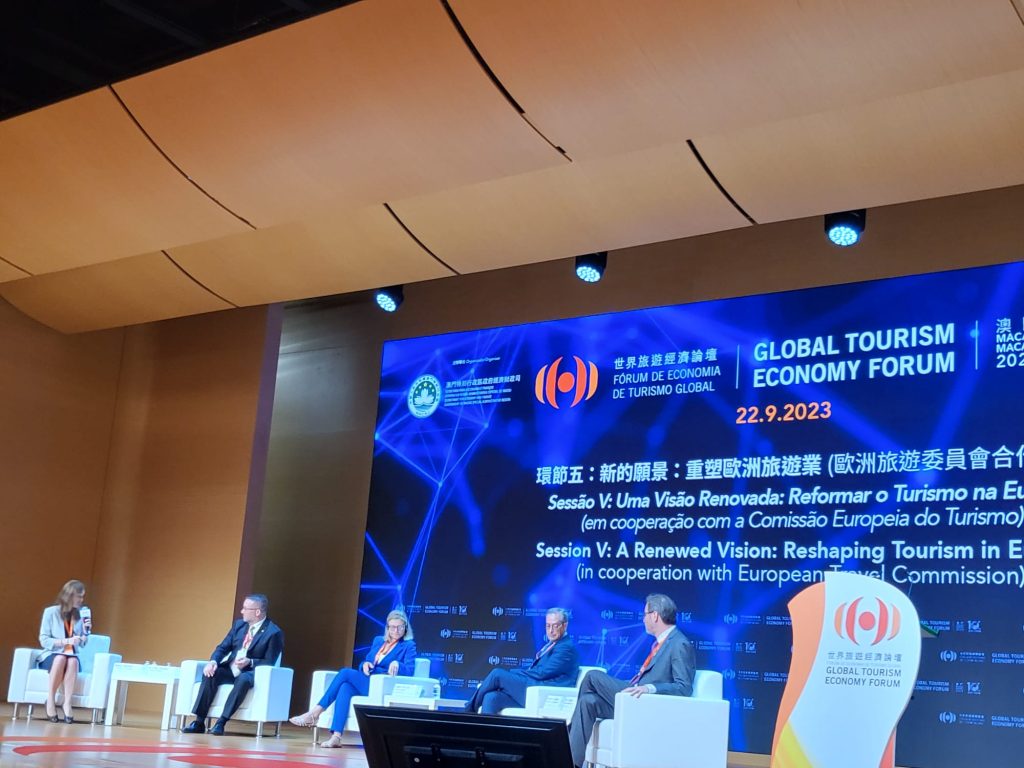 "We were offered a number of opportunities within Europe, but they tended to be smaller. Cyprus created a unique opportunity for us in a variety of ways. One, it is part of China's 'One Belt, One Road' initiative, so a bit close to home. It is also gateway city into the Middle East, and then to parts of continental Europe that are becoming more desirable destinations for leisure travel coming out of the rest of Europe, There is a fairly prominent UK visitorship due to its history," Melco's President added.
"We also found a government that was very focused on bringing out premium tourists. So when we had the opportunity to tender in Cyprus, all of it came together and made it a very attractive proposition. It is also very important for us to have a surrounding area, you can't just be an island you have to be part of the ecosystem, and have more elements attractive for tourists. We hope it can be a beach end where people come to enjoy our facilities but then will be able to enjoy the history and culture of Cyprus, even as a launching point to Europe."
City of Dreams Mediterranean reported some $30.9 million in revenue during the second quarter of this year, and an adjusted EBITDA of $6.9 million. Melco expects the property could attract an additional 300,000 tourists to the island annually.