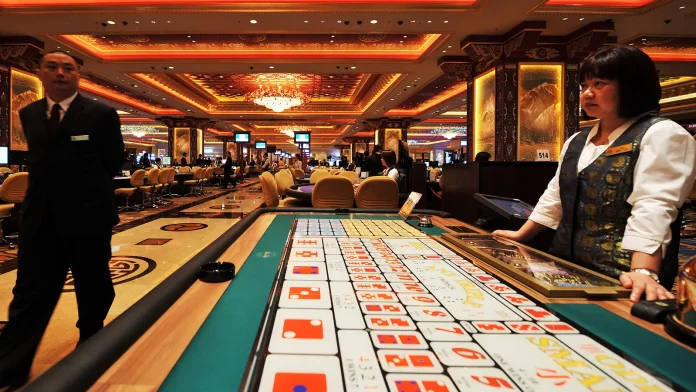 Macau Government's tax collection from the gaming and entertainment industry for the month of August dipped 93 percent on a year-on-year basis at MOP244.4 million ($30 million) as compared to MOP3.27 billion ($404 million).
Dent in tax revenues of Macau on a year-on-year basis is chiefly aided to the low visitation following the Zero-COVID policy and travel restrictions across Mainland China, Macau, and Hong Kong, the Financial Services Bureau reported.
Tourists from China constitute 90-92 percent of the Macau visitors and following the COVID outbreak in the months of July and August, the tax revenues of the Macau Government have taken a hit.
Whereas on a monthly basis, the dent was 81 percent as compared to MOP1.3 billion ($162 million) collected in the month of July 2022.
Month-to-date revenue, as reported on August 30, was pegged at MOP14.2 billion (US1.76 billion), down 44 percent on a year-on-year basis from MOP25.7 billion (US$3.18 billion) as reported in August 2021.
Month to date, actual revenue collection of MOP14.2 billion ($1.76 billion) represented 41.3 percent at MOP34.4 billion ($4.26 billion), budget allocation and 29 percent of the tax budget of MOP$49.8 billion (US$6.16 billion) for fiscal 2022.