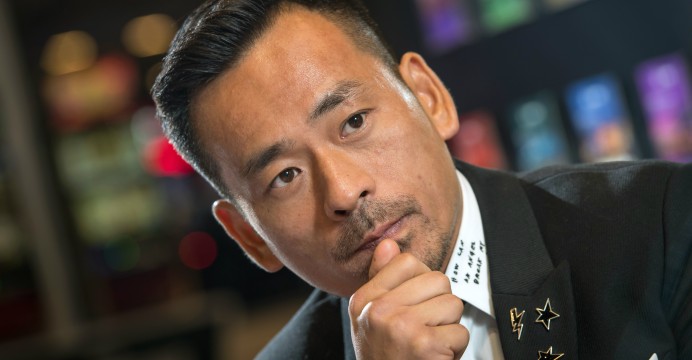 After denial of charges against him for promoting side betting or under-the-table betting, on Wednesday, Alvin Chau continued to deny his involvement in promoting online gambling. 
Two defendants testified in the matter involving Alvin Chau, but Chau continued denying his involvement saying, "he does not gamble and was not familiar with gambling operations."
Along with 20 other defendants, there are 286 criminal cases registered against Chau for allegedly promoting illegal gambling, operating a criminal syndicate, fraud, and money laundering, which has hit the exchequer tax revenues in tune of HKD8.26 billion ($1 billion) for 9 years from 2013 to 2021.
On Wednesday, Chau continued to deny his involvement in promoting or operating online betting.
The Wednesday trials began with an examination of Ellute Cheung, Former Strategic Planning Director of Suncity, who is accused of promoting proxy betting platforms across ASEAN circuit casinos, including Philippines, Vietnam, and Cambodia, arranging for players to proxy bet online with their accounts operational at Suncity's Macau Casino VIP rooms.
Conversation records to prove the online betting scandal were presented in the courtroom, where Cheung was heard mentioning that proxy and online betting constituted the major share of the company's gambling revenue pie and that the company would not like to stop such lucrative revenue streams.
Cheung accepted Chau having terminated all the businesses of side-betting since July 2019 he had voluntarily opted for the position of Director for overseas operations, where he had advised Chau to allow Suncity workers to bring such players who would play at casinos overseas.
Cheung's phone had substantial evidence to support online gaming activities via Universal e-City app found by the Macau police while investigating his phone. Cheung admitted he was "not aware" of it, and the same was downloaded as requested by another defendant Si Tou Chi Hou.
One more defendant, Celestino Ali, accused of providing technical and maintenance services for side-betting platforms in sync with proxy and online betting platforms, testified at Wednesday court trials, where he admitted having followed the request of another defendant Cheong Chi Kin to participate in work of designing the system in 2018.
Ali confessed to the system being used to record side-betting related information but emphasized that he was not involved in betting operations.
Whereas, for alleged involvement in online gambling, Alvin Chau clarified his stand, saying that his company in Macau had never advertised their online gambling operations based in other countries and never deployed the Suncity staff to do so in Macau or Mainland China.
When questioned about the know-how and knowledge of online Gambling, Alvin Chau responded saying, he did not gamble and was not familiar with gambling operations.