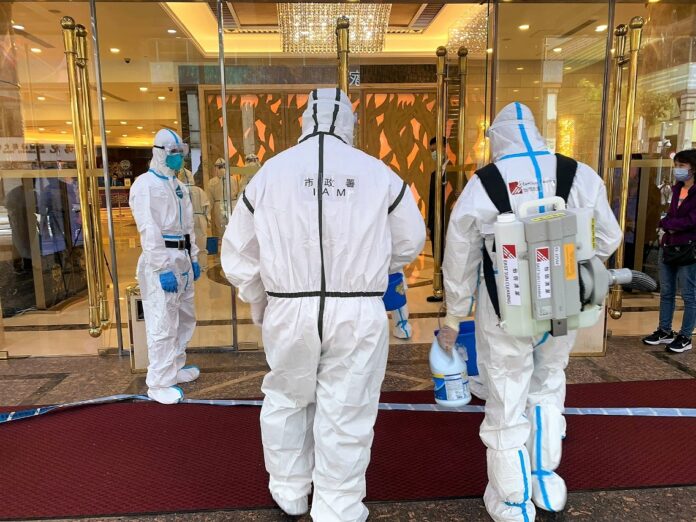 Macau health authorities have announced they will begin a second round of mass testing from Thursday as the number of Covid cases in the city rose to 71.
The government has described the situation in the city as very serious. Of the total cases, twenty-four are symptomatic and 47 asymptomatic.
Some of the outbreaks have been linked to the city's casinos, which are among the few businesses still remaining open. There were four positive cases linked to a wedding at SJM Holdings' Grand Lisboa Palace. The remaining guests have been urged to get tested as soon as possible.
On Tuesday, Macau locked down the Fortuna Hotel, which is home to one of SJM Holdings' satellite casinos, with about 300 residents and 80 employees inside after a member of staff tested positive for Covid.
The government has included the hotel in one of its "red code" lockdown areas. It says if there are sufficient rooms, the guests and employees will need to carry out their isolation period there.
According to the hotel's website, it has 342 rooms.
The government additionally said today that it was ending the school term early and it will stop the slaughter of fresh beef from Thursday due to a shortage of personnel. It won't affect pig slaughters.
The Municipal Affairs Bureau said currently, the majority of meat supplied on the local market is frozen meat. The supply of chilled and frozen pork in Macau is abundant.
The government also said that in coordination with authorities in the neighboring Chinese city of Zhuhai, there has been an agreement that anyone entering from Macau will be required to quarantine for seven days in a mandatory quarantine facility, followed by a further seven days isolation at home.
The mandatory quarantine is at the travelers' expense. The only exemptions are for cross-border truck drivers, funeral parlors, civil servants, emergencies and essential medical staff.
As a result of the latest outbreak, which is the worst in Macau since the onset of Covid, visitation has dwindled to a minimum and analysts are predicting a zero-revenue environment for the casinos for the remainder of this month and likely into next. On Tuesday, there were just 330 visitors.