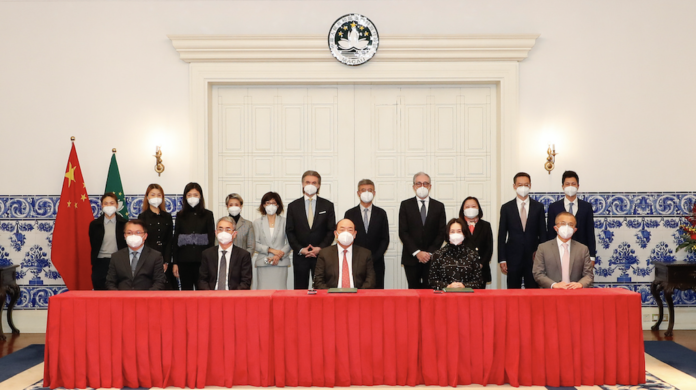 Macau's Chief Executive says that the revision of the SAR's gaming law and the signing of the new gaming concession contracts have "created strong foundations for the healthy and orderly development of the gaming sector, according to the law".
In a speech marking the territory's founding anniversary, the top official noted that "the first rays of sunshine are appearing and the most difficult times are being overcome".
Ho Iat Seng was also referring to the recent decisions to relax epidemic prevention measures, such as eliminating quarantine requirements for travelers from mainland China and switching to home quarantine for residents returning from abroad.
The top official, however, did not clarify rumors that all epidemic prevention measures could be lifted, noting that "I hope that all the social sectors and all of society continue to support and cooperate with the pandemic prevention and control actions of the government in this new phase, contributing together to the economic recovery and return to normal society."
The top official did note, however, that the "progressive relaxation of restrictions on the circulation of people, the signing of the concession contracts for casino gaming" and the group's policy to further interlink with specific cities in the Guangdong province could drive Macau to "enter a new phase of development".
After signing their new contracts, some gaming concessionaire heads did note that only a complete relaxation of entry requirements would lead to an influx of tourists.
Concessionaires will be increasingly reliant on visitation to support the return on investment on the $13.48 billion they've pledged to invest in non-gaming over the 10 years of their new contracts, over 91 percent of their overall pledged investment of $14.79 billion under the new concession contracts.