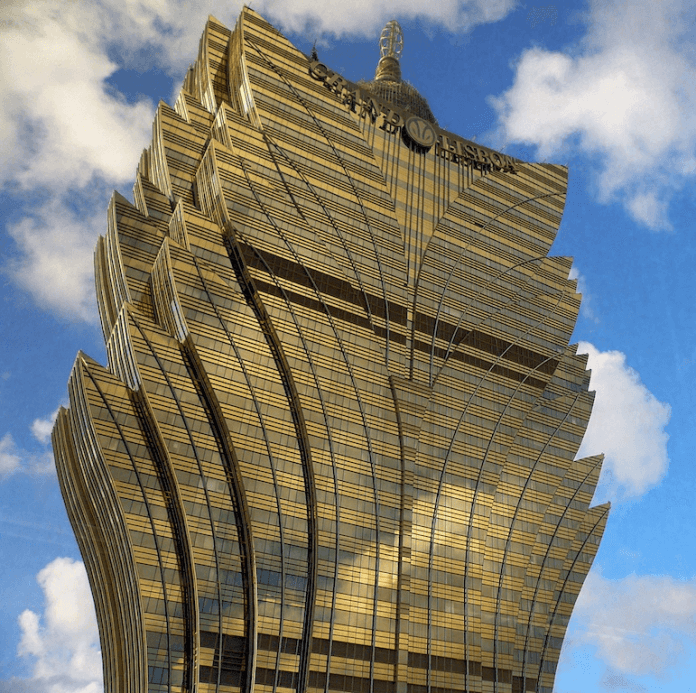 SJM Holdings' credit rating has been downgraded by Fitch Ratings due to delays in obtaining a new HK$19 billion loan to refinance debt and weaker-than-expected liquidity management.
The firm said SJM's Long-Term Foreign-Currency issuer default rating and its senior unsecured rating has been cut to BB from BB+, and both remain on credit watch negative.
Fitch said the company had been slower than it had expected in obtaining the new financing facility, which is needed to repay existing loans, which are due on Feb. 28th, 2022.
Most banks have agreed to an extension of a year, but the delays in obtaining regulatory approval to refinance existing debt with longer-term capital "highlights the higher execution risks than Fitch had previously envisaged."
"It also indicates that the company's liquidity management is weaker than we expected," it said in a note.
The negative outlook is because the company is at risk of further cuts if it fails to refinance the $14 billion in short-term loans with the longer-maturity debts. It also reflects regulatory uncertainty surrounding SJM's casino license, which is set to expire in June.
Although most observers believe the current six concessionaires will retain their licenses, there is a risk of more onerous conditions, Fitch said.
Fitch forecasts SJMH's adjusted net debt/EBITDAR (excluding working-capital cash) will improve to 3.1x by 2023 and 1.6x – back below its negative rating sensitivity of 2.0x – by 2024, from negative EBITDAR in 2020, subject to a successful ramp up of SJM's new Grand Lisboa Palace property, which opened in July last year.
The Grand Lisboa Palace is expected to generate adjusted property EBITDA of $2 billion in 2023 and $3.5 billion in 2024.
SJM as a whole is expected to return to profit next year and will resume paying dividends.
However, the ratings agency also notes that there is a further risk if the recovery from Covid does not materialize as it has forecast. Fitch sees 2022 as being another difficult year for Macau as China maintains its zero-Covid policy and only expects gross gambling revenue to reach 40 percent of its pre-pandemic levels this year. It sees the market as a whole recovery to 10 percent below 2019 levels next year.
The Fitch downgrade comes a week after similar action by Moody's Investor Services.
Moody's downgraded SJM Holdings corporate family rating from Ba2 to Ba1, reflecting the company's continued delay in the execution of its refinancing plan, as well as increasing operational uncertainties relating to the Omicron outbreak in Greater China.
"The review for downgrade reflects the fact that SJM's refinancing risk will remain elevated until its near-term maturity is fully refinanced," said Moody's assistant vice president and analyst Sean Hwang in a note last week.
"A further downgrade is possible if SJM fails to secure long-term financing to address the maturities in a timely manner."