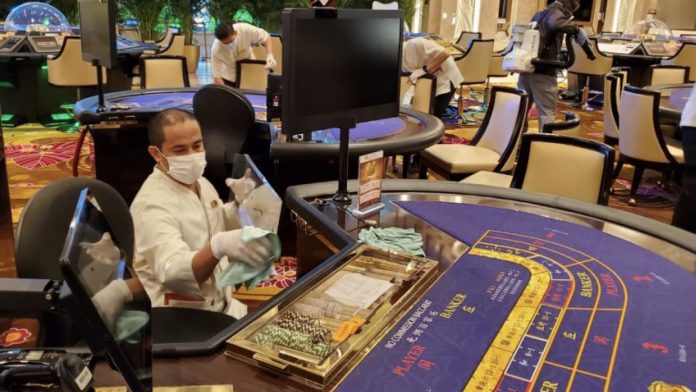 Macau casino operators are set to report their worst quarter so far this year, with 3Q21 profits falling to $62 million in EBITDA, according to a survey of eight brokerages by Bloomberg.
The industry profit estimate is down 97 percent from 2019 pre-pandemic levels.
"Local Covid-19 flare ups driven by the delta variant and the government's proposal to tighten its grip over gaming companies have combined to make the third quarter one of the most volatile since the virus first battered Macau's tourism-reliant industry," wrote Bloomberg in a report.
Macau tightened up its border restrictions with mainland China in late September following an outbreak of the delta variant of Covid-19 on September 26.
The travel curbs significantly impacted the Golden Week holidays from October 1-7.
Bloomberg Intelligence analysts, led by Angela Hanlee in an October 11 note, said that the sharp deterioration of visitor arrivals during the October Golden Week holiday was unlikely to end soon, and could impact 4Q21 performance as well. 
In a note from Bernstein on Monday, analysts noted that Macau daily GGR fell to its lowest daily rate since September 2020 in the week of October 11-17.
However, they were optimistic that the removal of the quarantine requirement for those returning to Zhuhai from Macau will be positive for GGR.