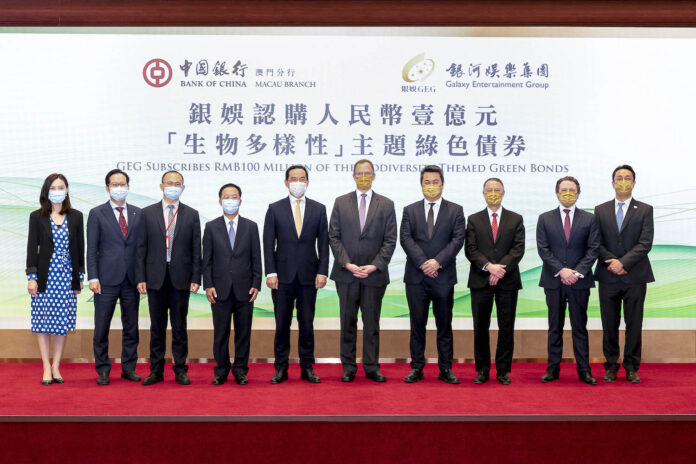 Galaxy Entertainment has invested RMB100 million ($15.6 million) in what it says is Asia's first biodiversity themed green bonds, which were issued by the Bank of China's Macau branch.
The operator said the investment was intended to help support the diversification of Macau's economy through the development of its financial market.
It was Galaxy's second such investment after buying into BOC Macau's social bond last year.
"With this subscription and BOC Macau's experience in the emerging CSR financial market, GEG hopes to support the green finance strategies outlined in the country's 14th Five-Year Plan, advance Macau's development in finance, and promote the Macau's green industry and diversification," the company said.
China's State Council Information Office recently released a white paper titled "Biodiversity Conservation in China," which has strengthened biodiversity conservation as a national strategy.
Galaxy said the bonds are the first such offering by an Asian issuer, as well as the first biodiversity green bonds with third-party verification, without giving further details.
Macau has been seeking to develop a finance industry as part of its push to reduce its reliance on gaming. In his policy address last year, CEO Ho Iat Seng said the government planned a complete legal regime related to the financial system.
In recent months, several of the operators have announced the listing of their notes on the Macau Financial Asset Exchange to support the development.