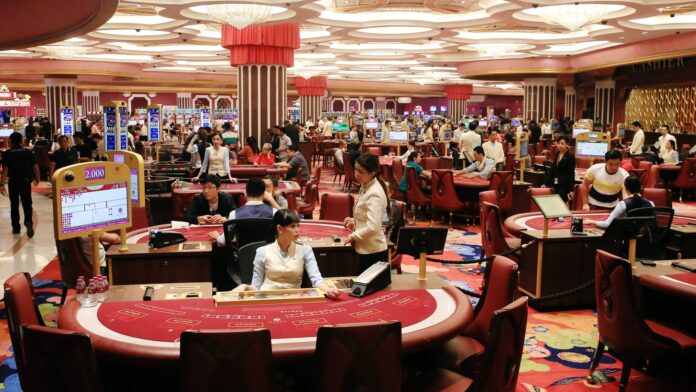 The workforce in Macau's gaming sector has seen a 2.8 percent drop yearly in the second quarter as the pandemic continues. Official data from Macau's statistics bureau shows that, despite the drop, average earnings for workers has risen by 2.1 percent in the quarter. Meanwhile, vacancies have risen by some 124 percent, with operators seeking to recruit more staff. The move comes even as the Macau government has supported the recruitment of locals-only, accelerating its "exit mechanism" of non-resident workers.
Salaries for those engaged in the sector remained largely the same, year-on-year, with croupiers making up the majority of those employed. Croupiers saw a 3.5 percent increase in salary during the quarter, but non-residents working as clerks saw a 21 percent rise in salary.
Directors and managers saw their salary slashed by 10 percent in 2Q21. Both the number of new recruits and employees leaving employment increased dramatically during the quarter, with a 261 percent increase in new recruits and a 178 percent increase in new exits.