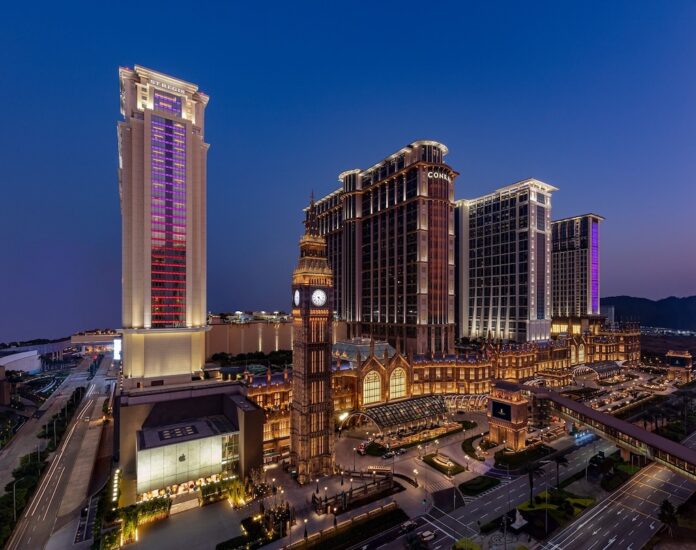 Macau gaming operator Sands China is "bullish on the Macau outlook", noting the exact timing of the full recovery is unclear but that it's "just a question of time".
In a Thursday note, Jefferies Group LLC analyst Andrew Lee mentions that June was a strong month for Sands China, with $200mn in EBITDA, with the Jacky Cheung concert partly responsible, even as underlying visitation improved.
Mass revenue in June was already at 97 percent of the pre-pandemic level, higher than the 85 percent in 2Q23 and 60 percent in 1Q23 registered by the company.
Sands' management notes that visitation numbers were still "early days", but highlighted a strong rebound in non-Guangdong visitors in 2Q23, with 50 percent from non-Guangdong in 2Q23, up from from 30 percent in 1Q23, and with Eastern China recovering faster, and expectations for a stronger rebound once air traffic normalizes.
Analyst Andrew Lee notes that the 2Q23 group EBITDA margin improved to 33.2 percent from 1Q23's 31.1 percent, which is close to the peak quarter margin of 36.8 percent in 1Q19 – due to shift away from lower-margin VIP segment and faster recovery of non-gaming.
In addition, Venetian generated higher earnings and margins among the properties, at $252 million EBITDA with a 39.5 percent margin, which is only marginally lower than the historically quarterly high margin of 40.5 percent. The Londoner reported the strongest EBITDA growth of 84 percent quarter-to-quarter, at $103 million.
Regarding Sands China operations, Deutsche Bank analysts, Carlo Santarelli, Steven Pizzella and Alfonso Straffon note that mass GGR in Sands China was down 15 percent in the second quarter, relative to 2Q19, as premium mass was down only 7 percent versus 2Q19 and base mass was down 23 percent versus 2Q19.
VIP rolling chip volume was down 70 percent relative to 2Q19, an improvement from the 79 percent decline relative to 1Q19, experienced in the first quarter of this year.
Deutsche Bank also indicates that operating expense, excluding gaming taxes, were up 18 percent from the previous quarter in the 2Q23, but still remained 11 percent below 2Q19 levels.
The investment bank mentions that Sands China will get back 1,300 incremental rooms in 3Q23, taking the room complement to 12,000, versus the 10,700 room average over 2Q23.
Sands China's retail revenue of $115 million was up 6 percent quarterly and was down 6 percent compared to 2Q19, note the analysts.