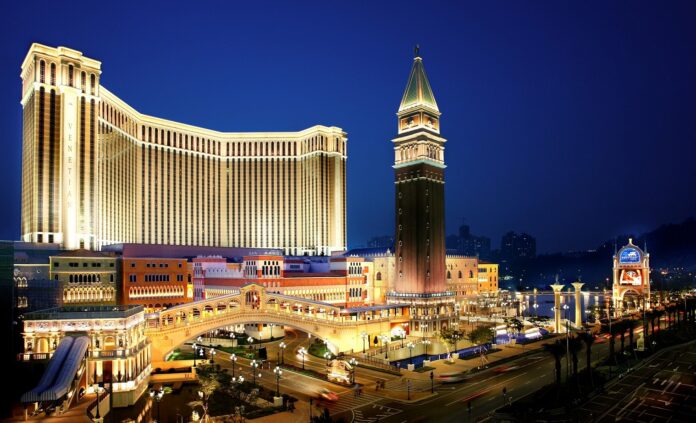 Analysts are predicting that Las Vegas Sands should be publishing second quarter results of 'about $2.39 billion', which they note is 'driven by a rebound in activity in Macau and potential strength in the company's Singapore business'.
The analysts at Trefis are looking at the more than 60 percent rebound in the group's Macau business post-pandemic, based on pent-up demand.
The group notes that this has been 'primarily from the mass market segment, while the VIP segment is also showing signs of picking up'.
The group points out the much-beleaguered issues of labor shortages, noting that back in 1Q23, Sands China had kept one-third of its rooms closed due to the issue, noting that in the second quarter 'things are likely to have improved'.
Regarding the Singapore property, the group notes it should 'fare well' and that 'things could improve further over 2Q23, as tourist inflow to Singapore has picked up over the last few months'.
Analysts at Seeking Alpha had previously predicting some $2.38 billion in revenue, up 126 percent yearly, saying that 2Q23 could be a 'strong quarter for LVS', the parent company of Sands China.
The group notes that average daily gross gaming revenue (GGR) in Macau has been topping $63 million for the final two months of 2Q23, 'which would put it at the highest point since the COVID outbreak in February 2020'.
This tracks in line with other analysts' estimates that this summer could be the best on record since the pandemic began.
To do this, analysts note that 'it's vital that we see some pickup in the mass-market visitation trends', noting that Sands China holds some 30 percent of market share (debatable).
The analysts further note that 'unless there's an easing of restrictions with non-local work permits (an issues highly debated at G2E Asia in a panel), 'non-gaming revenue expansion could remain stunted'.
The group notes that LVS' 'forward EBITDA profile is now brimming with promise', predicting 'exceptional EBITDA CAGR of 93 percent through FY25'.