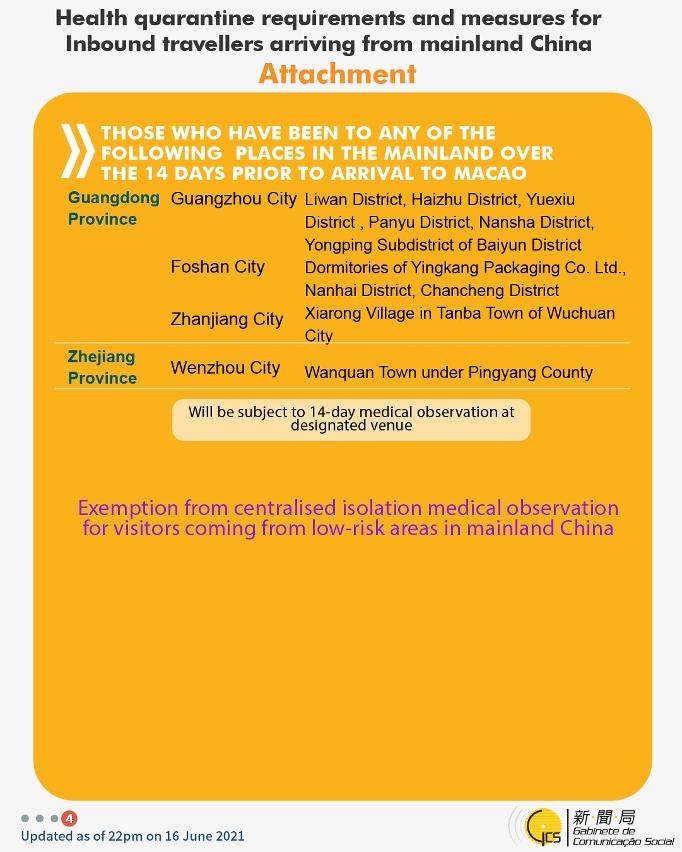 Macau has removed mandatory quarantine requirements for visitors coming from Shenzhen and Maoming City. 
For the last few weeks, due to an outbreak of covid-19 in the Guangdong province, Macau has held a mandatory quarantine for any visitors coming from certain districts within Guangzhou, Shenzhen, Foshan, Maoming, Zhanjiang and Wenzhou City. 
However, as per an updated list released on Thursday, the government has removed the restriction for Shenzhen City and Maoming City, meaning that any visitor coming from the area will no longer be required to undergo mandatory 14-day quarantine. 
Guangdong is seen as an important source market for mainland Chinese tourists in Macau.