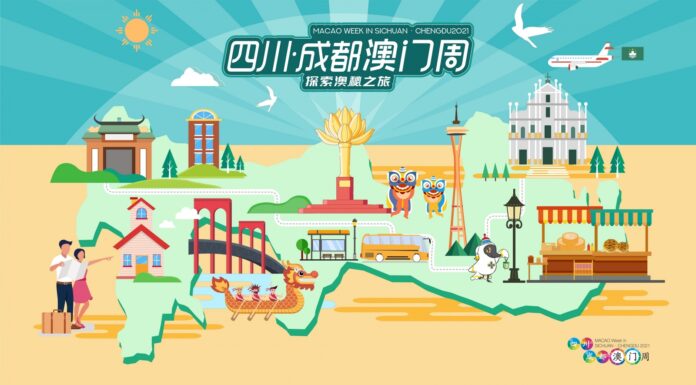 The Macau Government Tourism Office will continue its marketing efforts in China next week with a five-day roadshow in Chengdu, in which it will give out RMB110 million ($17 million) in visitor discounts. 
The "Sichuan•Chengdu Macau Week", will be held in Jiaozi Plaza, Chengdu High-tech Zone from September 23rd to 27th in a bid to spur interest in travel to Macau in the upcoming Golden Week holiday in October.
The MGTO said the highlight of its discounts will be the "Macau Blind Box" which will be installed at booths during the event. The price of 99 yuan will be randomly distributed for hotels, air tickets, food, travel photography and other tourism products.
Although Macau's operators will participate, the roadshows are strictly to promote the hub's non-gaming attractions.
The tourism body said the aim is to "promote the image of Macau as healthy, safe and suitable for travel."
This is the latest in a series of roadshows that the MGTO has held across China this year to revive its sagging tourism industry. Mainland Chinese are the only visitors currently allowed into Macau.
The MGTO is expecting about 35,000 visitors a day during the key Golden Week holiday in October, up slightly from the 30,000 figure predicted in August.
Director Maria Helena de Senna Fernandes expects hotel occupancy to be at 80 percent, local media reported her as saying during an event in Macau.
The Golden Week holiday is one of the biggest annual holidays for Mainland China and in the past has been a key driver of gross gambling revenue. However, last year Covid caused visitation numbers to plunge 85.7 percent to 139,280 visitors.